3 Profitable Alternatives to Constant Discounts and Sales (Backed by Science)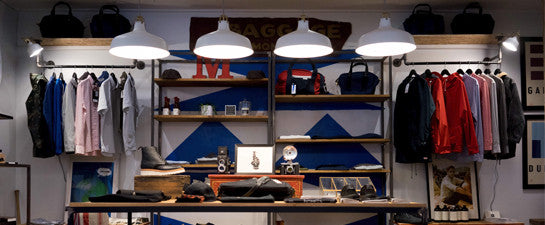 Discounts and sales are a great way to make a revenue spike and make up for a typically low-sales, "slow" time. As anyone who has ever been unfortunate enough to get caught in a Walmart on Black Friday can attest, people love low prices.
The question is, do brands themselves?
Giving your customers crazy deals one after another, or running long sales with impulse purchases rampant comes with almost no downside… if you're Amazon, or Walmart, or Alibaba.
If you're a small or medium-sized ecommerce brand, and you choose to sustain cash flow by driving your product prices down, you're in trouble.
Research shows that discounting negatively impacts people's desire to buy at a normal price. An infamous case is JCPenney, whose customers wisened up to low prices and caused hundreds of millions in losses.
Bottom line is, unless you're a big brand with a massive following and a low-cost, flawless distribution system, you don't want to offer discounts. When you do, your customers will become conditioned to seek out bargains and deals, and often choose to wait until a sale to buy from you.
But discounts are undeniably awesome for boosting revenue. So… what can you give to your customers that would be just as valuable, and just as enticing?
There are 4 great alternatives that come to mind, and I hope you will apply them to your ecommerce brand. Let's see:
#1 Free Shipping
High shipping costs consistently prove that they are conversion-killers. In fact, 73% of shoppers list free shipping as a "critical" factor when considering a purchase, according to a study by E-tailing Group.
So before putting on a generous sale for all the Internet to see, take a look at your shipping policies. Do your brand's shipping costs lack transparency (e.g. do you calculate them at the end of checkout)? Do you charge too much for shipping?
Think about it – almost half of US-based ecommerce brands offer free shipping, either unconditional or with orders of a specific volume. You can, and should, do the same.
Aphrohead.com is a great example of an ecommerce brand that builds its entire unique selling proposition (USP) around free shipping on domestic and most international orders.
Few brands would risk shipping individual books for free anywhere in the world – but Aphrohead makes it work.
This generous policy, combined with a 365-day return and refund guarantee, let them carve a niche in a world where Amazon dominates online book sales.
If you want to experiment with free shipping, but don't know where to start, Kissmetrics has some great A/B testing suggestions, and we can help you implement them –just ask.
#2 Bundling
As the saying goes, world's most famous cross-selling pitch is "Do you want fries with that?"
Plenty of ecommerce brands embrace cross-selling by offering related items on the product page. But not many go one step further and offer their customers a chance to "bundle" several related items at a more attractive price.
Amazon is one brand that does a great job doing so. In fact, they reported a 29% increase in sales only one quarter after implementing the feature back in 2012.
Amazon doesn't give you a discount simultaneously, though – the recommendation alone is enough to make people buy more
As a rule, I hesitate recommending anything that a gigantic brand does (because it may not work for you)… but in this case you absolutely should take note and try to apply this strategy to your business.
Examine what you sell, and ask yourself: do any of these go well together, complement one another, or are frequently bought together for any reason? If yes, bundling them up may be a great way to increase revenue.
Harry's provides another example where bundling some products together is not only profitable, but more convenient for the customer
#3 Subscriptions
What do you do when you run out of some item that you regularly use? You just order more!
Thanks to the Internet, we don't have to place a new order every time we are short on something. Subscription-based services that deliver food, or other disposable items, to their customers every month are almost a separate type of business now.
A subscription-based model is very specific, different from traditional ecommerce. But you'd be surprised at how successful it can be with all sorts of items: food, sports supplements, alcohol, clothing… the list goes on.
Subscriptions rely on people's most fundamental need: convenience. Smart brands take advantage of this desire, and use subscription-based models to create a stable source of revenue alongside, or instead of, regular sales.
This type of ecommerce is on the rise, so let me list a few of my favorite examples:
Wine Awesomeness – shipping wine to members every month, in a variety of packs. They are more like a wine club than a store, relying exclusively on a subscription model (with some really good curated products in each bundle).
Wine Awesomeness provide members with just the right number of options to make signing up simple, and order fulfillment – profitable and sustainable.
Bustedtees – for a quarterly subscription, a customer can choose one original T-shirt per month, and it ships to their door.
There are dozens of clothing subscription services, but even among them Bustedtees has a distinctive USP
Quarterly – celebrities and influencers hand-pick cool stuff, customers subscribe to receive it, and Quarterly handles everything else.
Quarterly is a clever hybrid of a mail-order business in combination with high-end curated products
Whatever your brand's USP, implementing a subscription-based model is a great way to increase revenue and lifetime customer value. You don't have to pick between regular selling and subscriptions: two options can co-exist side by side.
Look at this example from Exo Protein. They sell protein bars made with cricket flour, and offer both a one-time purchase and a subscription option to all customers.
Shoppers are incentivized to choose the subscription plan, but it's kept very low-pressure. Notice how one-time order is still selected by default, but subscription is emphasized with a discount.
(bonus) "But what if I still want to do discounts?.."
As I've said multiple times I am convinced that chronic discounting is toxic for your business.
It cheapens your brand, it lowers the lifetime value of your customers, and puts undue strain on your sales and distribution.
But there's a time and a place for strategic, focused discounting. If you still want to take advantage of it, you might as well do it right.
This post is all about alternatives to discounts and sales, so I won't spend too much time belaboring this point, and address it later in a separate article.
For now, here are some ways to use discounts and sales effectively, while protecting your brand from the psychological "downside" that inevitably kicks in once everybody is used to good deals and promotions:
Use discounts to convert first-time visitors. A good way to do this would be to ask for an email, and then send a special link or a discount code to them. Let them know that it's a one-time offer to knock a few bucks off their first purchase.
Create super-relevant offers to appeal to a specific subset of your customers. That way only a handful of people will be exposed to a promotion. And the fact that it is highly targeted will help you communicate more value instead of less.
Conduct highly time-sensitive sales. You don't want to create massive deep discounts on everything just because it's holiday season. Instead, set up several short-term promotions throughout the week, or month. This appeals to impulse buyers by creating a sense of urgency.
Use discounts to bring back customers who haven't bought in a long time. "Reviving" inactive customers is tricky, but you can use strategic discounting to improve your odds of success.
Offer a discount in exchange for social sharing. In my recent post on AddShoppers, I emphasized that you can't expect people to share your products on social media without an incentive. A small discount in exchange for a tweet or a Facebook post can go a long way. If you ever want to test this hack with your brand, you can quickly set up social discounts with Social Rewards app.
Bottom line is – people love to buy on the cheap. But taking advantage of this desire has a lot of unfortunate implications:
decrease in perceived value of the product;
less respect for the brand;
no motivation to ever buy at full price;
a "vicious cycle" of customers always waiting for a deeper discount.
The answer, as with many things, is to dig deeper. Find other ways to give people more value for money and encourage reciprocity, you will end up with more repeat sales, happier customers, and a healthier bottom line. I hope this post will give you a good starting point.
If at any point you want some help figuring it out, or implementing our advice, we're here for you – reach out for a free no-obligation consult, and let's talk.