3 Simple Tips To Increase Brand Loyalty & Customer Retention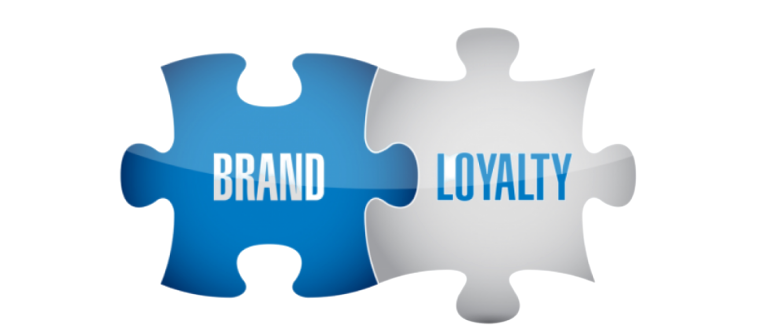 It's wonderful to have customers who love your brand.
These brand advocates are more likely to be enormously loyal long-time customers.
They'll even tell all their friends about you and they'll defend your company to the death.
Getting more of your dream customers sounds great, but how do you make it happen? To make customers love you, you must first seduce them with your lovEEE. 
This may sound complicated, but we've found that you can make customers fall in love and boost customer retention by following a simple process:
Here are the 3 Steps to making customers love your brand:
Entice
Enrich
Enable
In this blog post, we'll explore this process in-depth so you'll be on your way to seducing hundreds of customers.
Step 1: Entice
Enticing your customers involves creating a product that can bring Sensory Pleasure.
This simply means your product should be well designed on all fronts. It should look, feel, and if applicable, sound and smell good.
For instance, hotels entice customers by showing gorgeous pictures of their rooms and spas on Instagram. Similarly, restaurants showcase tempting pictures of their food or offer free samples so customers will be encouraged to stop by. 
Creating sensory pleasure seems easy if your product is physical or tangible, but it can be a little trickier if your product isn't.
Businesses with intangible products like apps or software can focus on UX (User Experience) design to compel more people to use their products. After all, we all love scrolling through a great user interface.
The bottomline is: seduction begins with physical attraction.
Example: Dyson
Dyson is a brand that manufactures high end household appliances - such as vacuum cleaners and hair dryers - with an emphasis on exceptional design.
Founder James Dyson believes so strongly in great design that he founded the James Dyson Award, an international student design competition that rewards exceptional product design from students around the world.
Thanks to Dyson, today's household appliances are slimmer and compact. We can now confidently use the words ''Sexy'' and ''Vacuum Cleaner'' in the same sentence.
Did you Know?
Having a mobile-first design can have a big impact on user experience. In fact, In 2019 there are 5.15 billion unique mobile users worldwide, and mobile mobile spending reached $39 billion in the US. 
In addition, ecommerce sites with product pages optimized for mobile browsing saw:
30% Increase in sales
50% Decrease in bounce
70% Increase in product sold
Mobile optimized websites typically have large clickable CTAs, thumb-friendly navigation and quick loading graphics. For instance, this mobile-optimized page from Dyson has text and images that are easy to skim for mobile users. Plus, there's also a clickable "Shop all" CTA button that users can click to make a purchase.
Step 2: Enrich
The next step is to Enrich your customers by creating a bond with them.
You can make your brand more relatable by highlighting shared values and principles. What does your brand stand for? What are the things that your brand has in common with target customers?
Once you've brainstormed a good branding strategy, craft a message that resonates with your customers' identity. They say like attracts like, and it's the same in the business world too. 
Customers love shopping with brands that have shared values. These commonalities are the secret sauce to creating a brand that people will love. 
Example: Chipotle
Mexican burrito chain Chipotle's branding and marketing strategy is completely focused on resonating with their primary customer segment – millennials who care about the origins of the food they eat. 
Through the tagline ''Food With Integrity'', Chipotle sources sustainably raised ingredients from family farmers, as well as organic and local produce. Their meat comes from animals raised humanely, without the use of antibiotics or added hormones.
Chipotle's dedication to sustainability helped it build a great reputation. By shying away from traditional messages that told customers to simply "BUY!", the brand wasn't perceived as inauthentic or difficult to connect with. Instead, they were able to stand out from the overcrowded F&B industry. 
Step aside, fast food, Chipotle's here to dominate the taco industry! 
Learn more: 9 Examples Of How Chipotle's Word-Of-Mouth Marketing Strategy Works Its Magic
Did you Know?
55% of global online consumers across 60 countries say they are willing to pay more for products and services provided by companies that are committed to positive social and environmental impact.
Step 3: Enable
The final step is to enable your customers by bringing comfort or convenience into their lives. 
How will your product make a task faster to accomplish? How will your product improve the lives of users? Businesses must highlight the functional pleasure that their products and services can bring so customers perceive it as a worthwhile investment. 
The key is to let customers envision the life they could lead with your product. Seduce their imagination with a product call to action that encourages them to grab what you have to offer. 
Example: Uber
Private car hiring app Uber is a master of functional pleasure.
By using the GPS app on your smartphone, Uber can automatically send a vehicle to your location. The app also has a user-friendly map that can instantly pinpoint your current location and it can conveniently determine the time it will take for the vehicle to arrive. 
Upon boarding the Uber vehicle, the speakers can magically switch to the music that's playing on your device.
Once you arrive at your destination, payment is automated and cashless.
It's like a magical pumpkin carriage that can work for everyone.
Learn more: Ride-sourcing Mobile App Referral Program Examples: How Uber covered more than 50 countries in just 3 years
Just like Uber, making customers love your brand involves charming them, understanding them and improving their lives.
Wrapping it up
Getting customers to love your brand involves a three step process:
Entice 
Enrich
Enable
Entice involves bringing sensory pleasure by creating a well-designed product or user experience. It should look, feel, sound and smell great. Since this isn't applicable for intangible goods, focus on creating a seamless user interface. 
Next, enrich involves creating a bond with customers through shared values and principles. Establish commonalities with your target customers and live by the values that you choose. 
Finally, enable is all about proving how you can bring comfort and convenience into your customers' lives. This typically involves creating functional pleasure by building a user-friendly and personalized customer experience. 
Customer seduction seems complicated, but it's actually manageable as long as you remember these three simple steps. 



Monique Danao is a writer for ReferralCandy, an ecommerce app that allows brands to run customer referral programs.