5 Reasons Bidding on Your Brand Name in AdWords Will Increase Your Bottom Line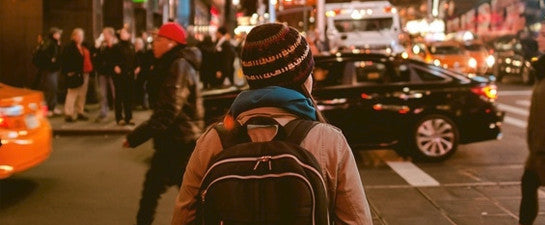 Some companies see bidding on their brand name in AdWords as a waste of time. If your business organically comes up on top, why invest in PPC?
Turns out, there are many reasons. Even gigantic brands like Sony, Adidas, Gucci, Facebook, and Porsche leverage this strategy to bring in more traffic, boost conversions, and ultimately close more sales.
Even if you already rank #1 on Google for your brand name (most businesses do), there are many benefits to bidding on your branded terms. Let's dive in:
1. You Will One-up the Competition
Do you know what Facebook's most profitable keywords are? "Advertise on google" and "advertising on google" (according to KeywordSpy). Bidding on a competitor's brand is a common strategy that companies use to poach high-quality leads. In other words, if you don't bid on your brand keywords, someone else will.
Email marketing provider GetResponse inserts its own ads into queries
about AWeber, its competitor. Sneaky? Sure. Effective? No doubt.
On Google, when you search with a brand query, you often get one ad placed by a competitor. If there's no ad from you to compensate, chances are that a high-quality lead will go to their site and not to yours.
The situation is much worse on other search engines. On Yahoo and Bing, for example, you could do everything right and bid on your brand… only to get 2 or 3 ads from competitors next to yours! All the more reason to invest in your brand keywords on Google. At least there you have a good chance to prevent others from stealing your customers.
What it means for your business: losing organic clicks to competing sites hurts you financially. And it's twice as costly to your brand when valuable customers — those who search the Web for you specifically — are being stolen. Bidding on your brand terms helps you avoid it.
2. You Will Get More High-Quality Leads on the Cheap
As I have mentioned, people searching for your brand online are the most likely to become your customers. Doesn't it make sense to spend a bit more to secure those juicy leads for good?
Think about it: branded keywords are highly relevant and non-competitive. When your company bids on those, it automatically gets a high quality score from Google, which drives cost-per-click way down. And who wouldn't want hot leads coming to their website on the cheap?
What it means for your business: research suggests that buyers touched by PPC spend 21% more on your site on average, which makes them more valuable. And they are highly valuable to begin with, searching for your brand and not competitor's.
3. Your Traffic Will Grow
According to a 2011 Search Ads Pause study by Google, paid search increases incremental traffic up to 89% without cannibalizing organic clicks. We can't say for sure whether it fully applies to branded keywords as well.
Google came back and did another study in 2013, which seems to demonstrate that even if a brand ranks #1 organically, paid search adds another 50% to its incremental traffic.
2013 findings condensed into an infographic (source image)
Of course, there's a certain implied bias when a company holding sway over PPC market does a study on paid vs. organic traffic. If we purposefully look for evidence elsewhere, there are many compelling case studies that support Google's claim.
Like this one involving Hewlett Packard, for example. The company linked $10 million in revenue from paid and organic search and meticulously calculated how much of it came from brand terms. Turns out that revenue share from paid search came up to an impressive 41% even when said brand term already ranked at the top position.
What it means for your business: the only way to find out if bidding on brand terms would bring you more traffic is to test the assumption. Over 2-4 weeks, record how much organic traffic you get from brand terms. Then bid on your brand terms and see how much additional paid traffic that will bring over another 2-4 weeks.
4. Your Brand Will Take up More SERP Space
According to a study done by a member of Moz, when users search with brand queries, they don't always go for the #1 result. Usually they are more interested in gathering diverse information about your company, as opposed to going straight to the website.
Infusionsoft impressively takes up all the space above the fold,
in complete control of its brand's message.
In this context, the total SERP space your brand takes up on the first page matters more than your brand's position in the rankings (let's face it, you are probably #1 anyway).
What this means for your business: bidding on branded keywords makes it more likely that users will go to your site, and not elsewhere. It also helps push any potential negative coverage of your company below the fold, so fewer people see it.
5. You Will (Ultimately) Convert More Customers
Bidding on your brand terms directs traffic where it's most likely to convert — towards heavily CROd landing pages, special offers, promotions. Achieving 20+ per cent conversion rates using this approach isn't uncommon — even if you are dealing with extremely web-savvy customers.
In fact, just being able to rapidly A/B test calls to action, ad copy, page layouts and other important elements with highly qualified visitors is incredibly powerful.
In this case study by Jonathan Mendez, his e-commerce client saw big increases in revenue per visitor using branded ads. Although traffic was marginally the same, the ads, quote, "…are driving huge chunks of additional revenue and are major lift in Revenue per Visitor (RPV)".
What this means for your business: bidding on your brand gives you more flexibility and control over how the most valuable leads interact with your company. Ultimately, it means more revenue and more customers — many of whom, potentially, will love the first experience and stick with you for years.
Conclusion
PPC, when used strategically, can be an immensely powerful tool for increasing your bottom line. However, many businesses don't use it effectively. Bidding on your brand name is an excellent, borderline fail-proof way to get your feet wet and secure quick wins for your company.
Do you currently bid on keywords with your brand name? If yes, would you say that the ROI is worth it? And if you don't bid on them, does this post make you want to try?