6 Lovey-Dovey Valentine's Day Marketing Ideas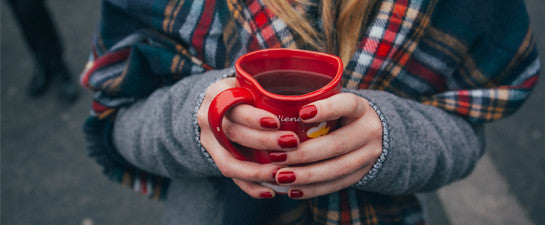 Love is in the air
Whether you're single or in a relationship, chances are your sentiments are probably mixed toward arguably the most popular of the so-called 'Greeting-card' holidays ...
However if you're an online store owner, Valentine's Day could be your opportunity to cash in on some of the romantic feelings in the air.
1.) Customized Marketing Campaigns
Carefully planned marketing campaigns directed toward your online store's key customer segments is just as important for increasing Valentine's Day sales as it is during any other holiday.
So, who are your most important market segments?
First, if you're able, consider taking a look at your online store's own sales info from last Valentine's Day. Shopify's Analytical features include Product Reports, Export Reports, Google Analytics, as well as Traffic/Referral reports. This will help you build a mailing list, and hopefully give you a few marketing ideas as well if you notice any consumer trends.
Next, if you're unable to do that, start by considering the following stats & figures:
59% of shoppers say they prefer to buy their Valentine's Day gifts online.
58% of shoppers say that retail websites and online ads influence their Valentine's Day purchases.
[via: Windsor Circle]
With all said and done, your list of marketing segments might look something like this:
Last year's Valentine's Day customers
Your Best/Frequent/Most Loyal customers
Shoppers Who Procrastinate
Your Newest 1x Purchasers (say Nov. - Dec.)
Your Subscribers
Once you've made your list of key marketing segments, try to think of a unique or customized strategy for each. For example, you wouldn't use the same headline when contacting men in relationships as you would contacting single women.
So, what do most people purchase as gifts on Valentine's Day?
Here's a breakdown of consumer spending in the U.S.:
[via: Antavo]
If your online store sells any of these items, you're in luck. If not, don't fret too much as you can always get extra-creative with your marketing efforts (including humorous/romantic headlines and copywriting).
And, lucky for your customers' special someone, Shopify allows ecommerce store owners to create gift cards: https://docs.shopify.com/manual/your-store/gift-cards. Stylize your gift cards with heartfelt designs and use online banners and emails featuring popular gift ideas, as well as last minute online deals and coupon codes for procrastinators.
One way of doing this is showing a countdown for limited time sales or have a count saying 'X' items left. Check out Shopify's Daily Deal Software when planning your marketing campaign to target procrastinating shoppers with 'last chance' sales to create urgency.
Also, something to keep in mind when trying to decide which customers to target if you're marketing budget is limited, remember that men outspend women by twice as much.
2.) Decorate Your Online Store
Spruce up the look of your online storefront and entice customers with the Valentine's Day App, available through the Shopify App Store.
By decorating your online store you're saying to your customers, "Hey! Looking for a Valentine's Day gift? Well, you've come to the right place!"
Here's an example of how one Shopify store used the app to decorate their homepage:
[via: Omni Gift Shop]
Celebrate and surprise your customers with decorations such as hearts falling through the screen, and an optional romantic song playing in the background (with autoplay turned off, of course). The app's animations integrate into your online store without interfering with navigation, and look great with all Shopify approved themes from the Shopify theme store.
And since mobile now accounts for 29% of all ecommerce transactions in the U.S. and 34% globally, thanks to its optimized and responsive design the Valentine's Day App runs smoothly on mobile phones and tablets.
Another thing you  may do to encourage gift giving amongst your customers, as well as earn a little extra revenue on the side is to offer to gift wrap customer's purchases.
For Shopify's Step-By-Step Tutorial on adding a gift-wrap option click here, or check out the NEW Product Options app from Only Growth.
3.) Blog About Gift Ideas
Have a particular product you think would make a cool Valentine's present? Tell people about it through your blog. This technique can be especially effective if your online store sells a multitude of different products that would appeal to a couple different marketing segments. Be humorous, create lists, use hashtags, take pictures of products, share your posts on social media.
If you're feeling really ambitious, create a video campaign to help with your marketing.
Check out the following infographic:
[via: Zest Digital]
With Google beginning to feature video ads (behind Yahoo, Bing, Facebook, etc.) in their search engine results page (SERP) and PPC advertising, video marketing is poised to be one of the biggest trends, if not the go-to medium to boost marketing efforts in 2016.
Also, for those of you email marketers out there using the word 'video' in an email subject line boosts open rates by 19%, increases click-through rates by 65% and reduces unsubscribes by 26%.
Some of the most successful Valentine's Day marketing campaigns of all time have used video. For more inspiration, check out the following article.
4.) Showcase Your Products by Utilizing Niche Social Media
Niche social media is also poised to become of the biggest marketing trends of 2016.
Sure, there's the traditional Instagram and Twitter for showcasing your online store's products, sharing articles and blog posts, and creating your own hashtags, but this Valentine's Day why not try something different? Advertisers are getting bored of the same old same old, and are beginning to utilize niche social media in creative, innovative ways in their marketing campaigns.
If you're online store doesn't already have a Pinterest account, now might be a good time to consider signing up for one. According to a recent study, 87% of active Pinterest users say they've bought something because of Pinterest.
Create your own customized 'boards' and categorize posts by interest, specifically for Valentine's Day if you please (Shopify has one), and allow users to advertise your online shop by posting and sharing your products with others:
[via: Pinterest]
5.) Create Gift Baskets with Product Bundles App
Now that you've got the inspiration you need from Shopify marketers showcasing their Valentine's Day products on Pinterest, create Valentine's Day gift baskets for each of your different marketing segments using the Product Bundles App.
Bundle your store's most popular gift ideas together and offer them either as part of a special offer, at a discount, or as a gift basket. Historically, this has been used offline extensively in brick-and-mortar shops, and is now a hugely successful online trend in which your online store can participate as well.
Also new to Shopify this year was the Recurring Orders App, which allows customers to purchase recurring subscriptions on individual products.
Your customers may purchase subscriptions from your eCommerce shop for a pre-paid amount of time. Remember, nothing works better for getting new customers than a referral from a friend or loved one.
6.) Get Interactive
Feature Fun Facts and Random Trivia:
Host Valentine's Day Themed Quizzes:
There are plenty of fun online resources such as the following article, which can be used as basis for question and answer-type personality quizzes to make your customer's experiences with your online store more interactive.
This Valentine's Day get creative, get interactive, just do something different!
Need help implementing any of the above or not exactly sure how? Contact Only Growth today for a free consultation.
About Only Growth:
Imagine a faster, easier way to turn casual shoppers into high-value customers for life. What could that do for your brand? Let's find out, together! Working with your core team, we grow your bottom line by attracting more visitors, improving your conversion rates, and enticing first-time customers to come back for more.