Four Easy Ways Social Proof Can Help You Become Irresistible on Black Friday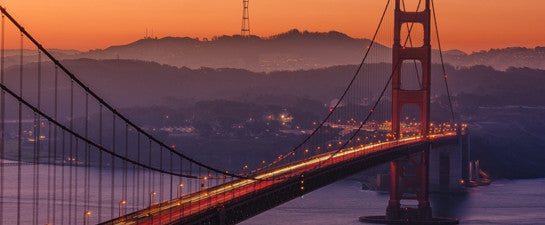 Your slice of the pie.
That's all you need this holiday shopping season to generate potentially record breaking sales numbers as the tailwinds and trends are on your side and combining to create an enormous ecommerce spending pie that allows for a myriad winners.
In fact, billions of dollars are expected to be spent over the course of just a few days in the coming weeks.

Image via: Shopify
Since traffic isn't likely to be a significant problem for merchants who are prepared for this holiday shopping season...
Your Black Friday and Cyber Monday success hinges on converting the traffic expected to beat down your digital door immediately after the turkey and mashed potatoes are wiped out.
What's one of the best ways to do this?
Social Proof
Social proof is a psychological phenomenon where a consumer forms a perception of your business, brand, or offering based on the behavior and actions of others. This is obviously an important factor for success long after the holidays so it makes sense to begin leveraging it now for year-round success.
In fact, research suggests more than 70% of Americans say they look at product reviews, a leading type of social proof, before purchasing an item. Similarly, a separate analysis found almost 63% of consumers are more likely to purchase from a site if it has product ratings and reviews.
Note the relationship between the number of reviews and number of orders:

Image via: Smart Insights
But product reviews are just one way to leverage social proof to lift Black Friday conversions. In fact, social proof can come in many forms and even camouflage itself in ways that trigger purchases without a consumer being aware social proof is at work.
That's why we've identified four ways you can use social proof to make yourself irresistible this Black Friday & beyond- enjoy!
4 Ways Social Proof Can Increase Conversions on Black Friday
#1: Ensure Consumers Know They're Competing Against One Another
Cue the broken record…
But we just had to highlight Amazon here because of the success it has had during the holiday shopping season (don't worry we'll be brief and show you exactly how you can mimic Amazon to generate Black Friday- Cyber Monday sales).
Research suggests Amazon was responsible for 36-percent of all Cyber Monday sales in 2015.

Image via : Fortune
Note the dominance compared with competitors:  

Image via: Fathom Delivers
What is Amazon's Big Black Friday Secret?
It stacked the deck against everyone by rewriting the rules…
Instead of the usual two-day holiday, Amazon opted to have eight days of deals in which new deals would be added as frequently as every five minutes and alerts would be sent to consumers showing interest in particular items included in the sale.
TAKEAWAY: Besides elongating the shopping season these alerts served as reminders to customers who have been trained to stand in line outside brick & mortar retailers to beat the competition that there is also competition for online deals.
Similarly, Cyber Monday and the week thereafter was similarly hyped with Amazon's twelve days of deals and functioned as a way to keep these deals top of mind for prospects & customers.
The daily deals have even spilled over into non-holiday shopping enticements:

Image via: Amazon
Social Proof In Action
Besides the product reviews, Amazon doubles down on social proof with its Watch A Deal feature which sends notifications to people who opt in alerting them when the deal they're watching goes live. This is the digital equivalent to lining up outside a store hours before it opens and then charging inside once the doors are finally opened to beat everyone else standing in line with you as shoppers have been conditioned to assume sale quantities of hard goods are limited.
#2: Illustrate Social Proof In Real Time
The wisdom of the crowd…
It's often how multi-million dollar bets on Wall Street are made as people are often inclined to do what they see others doing. It's helpful when marketing your deals to think of consumers traveling in packs and engaging in herd mentality.
It means they're often naturally swayed to buy when they know other people have bought a particular item.
Now consider adding a touch of real time to the mix to lift conversions…
Imagine visiting a merchant's website and seeing updates on shoppers who are buying or who have just purchased the very item you're browsing. It's a concept that may validate a shopper's perception of value and cause them to pull the purchase trigger knowing others are doing or have already done the same.
Importantly, the tools already exist so you don't have to imagine...
Bootea, a health and weight loss online retailer, provides real time social proof designed to convince customers to join the herd and convert. The application at work here,  Recently 2, not only provides real time social proof of a purchase but also attempts to build trust by telling visitors where the shopper who just made a purchase is from:

Image via: Bootea
These alerts repeatedly bubble up from the bottom of a visitor's screen creating the impression that Bootea's products are flying off the shelf in real time while a visitor is browsing.
#3: Offer Incentives In Return For User Generated Social Proof
Strangers may be your best friend this holiday…
So long as they have active & trustworthy social media accounts!
Here's why…
The Salesforce Marketing Cloud tracked Black Friday and Cyber Monday social media conversations in 2015. After analyzing 3.8-million social media posts that mentioned the aforementioned shopping holidays, the company found something surprising; a traditional brick & mortar retailer was killing it online.
Holiday shoppers increasingly were tweeting about the great deals associated with the Kohl's Sweepstakes contest. Besides brand awareness, Kohl's was generating buzz by offering shoppers an incentive to talk glowingly about the company to those they influence.
The Execution
Consumers were tasked with retweeting one of Kohl's product promotions in order to be entered into the running to win prizes such as kitchen appliances.
The results included more than 112,000 mentions on Twitter within just 3 days.
In other words, Kohl's pulled off a marketing feat worthy of a case study; it incented tens of thousands of people to sell its products to those they know and trust:

Image via: Twitter
Traditional media mentions can compound social media mentions...
Skeptical shoppers unsure of whether Kohl's was actually offering a great holiday deal who took to the web for confirmation quickly found it as Kohl's served up a second helping of social proof by being featured in a Forbes piece touting it as one of the ten best stores for Black Friday deals.
#4: Inventory Tickers & Countdown Clocks
Adding scarcity to social proof can be like pouring gasoline on a fire…
Leveraging scarcity in the context of social proof can not only boost conversion rates but cause people to purchase quicker than they otherwise might. Here we feature two tools you can use to mix scarcity with social proof:
Case Study: Show Shoppers You're Running Out
Your curiosity can be extremely valuable…
That was definitely the case for Monsoon, which sells clothing to women and children. The company wondered whether the inventory data it could see might be valuable to its site visitors.
What if it were to show consumers what it could see?
The idea was to alert users when certain items were low in stock. Monsoon had a hunch doing so might cause shoppers to purchase and improve conversions.
The Results
Tests revealed that after adding low inventory pointers to particular product pages, conversions increased ten-percent versus product pages without low stock pointers. Notice a low stock pointer doesn't have to be intrusive or large in size to be effective:

Image via: Qubit
Case Study Two : Show Shoppers Time Is Running Out
Deadlines bring out the best and worst in many of us...
In ecommerce, they can help shoppers make up their minds to purchase when they otherwise may have delayed a purchase decision.
For example, Attraction Tickets Direct, an attraction ticket broker, recently ran a campaign that offered a chance to win a free trip to Legoland if shoppers purchase qualifying tickets to another destination. To create a sense of urgency, the company not only illustrated when a particular ticket qualified to win the Legoland trip, but it also provided consumers with a deadline by which the ticket had to be purchased in order to qualify:

Image via: Qubit
The Results
The countdown clock helped ATD record a 27% increase in ticket sales.
For Black Friday purposes, you can create a similar sense of urgency by reducing the time a particular item will be discounted and displaying the deadline.
The Gentle Social Nudge
Nudge your holiday shoppers…
But do so gently with social proof that:
Reminds consumers shopping for a particular item is a competition
Offers real time proof that others are purchasing right now
Invites shoppers to enter contests in return for priming those they influence
Introducing scarcity to shorten the purchase decision
Nobody can sell your products like those who have already purchased or shown interest in them. Put this army of brand fanatics to work for you this holiday shopping season and you're likely to enjoy the fruits of your labor long after.