How a Canadian Entrepreneur Is Outsmarting Alligators & Turning Lost Golf Balls Into a $1 Million Business & Expanding Internationally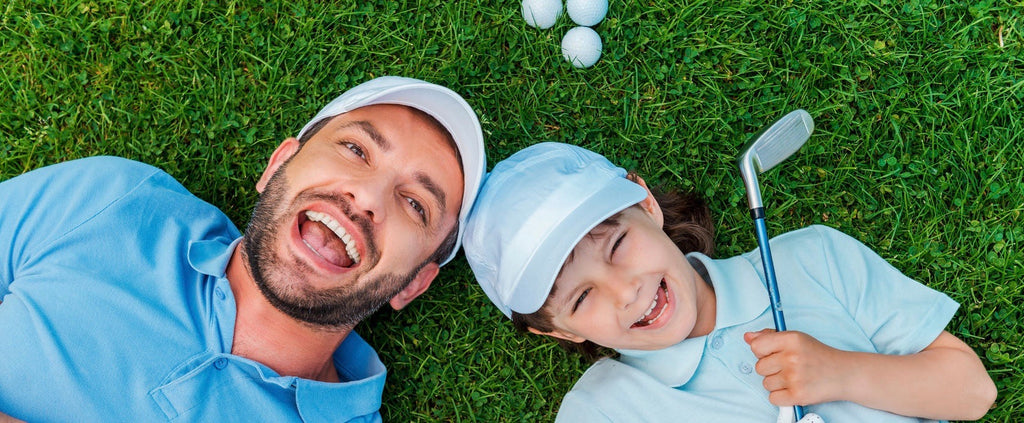 This is one entrepreneur with balls...
In fact, Shaun Shienfield, the founder of Found Golf Balls, has recovered and sold more than five million previously lost golf balls from some of the top courses in the United States.
"We have divers who actually go into the water traps at Florida courses and recover lost balls," Shienfield says. "It's very dangerous because to get the golf balls they have to swim past the alligators in those swamps."
So if you slice one into the water...
Or hook one into the rough...
Chances are Shienfield will find it, refurbish it so it's like new, and sell it online for a fraction of the price it'd cost you to buy it new.
"We find a lot of balls in the desert at Arizona courses as well," Shienfield says. "The desert balls have often never seen water and are like brand new anyway so it's a great value for someone looking for top quality balls at half the price."
These are only premium golf balls...
It's expensive to strip, paint, and refinish the balls so they meet strict rating standards as well as look and perform like a brand new top of the line ball should.
But this golf ball recycling odyssey has humble beginnings...
In fact, early on Shienfield encountered what could only be described as an ecommerce cancer...
The choice he was abruptly confronted with; cut it out fast or die.
Ecommerce Chemotherapy
Cash in the mail...
That's what recycled golf ball customers used to send Shienfield's father in the 1990s prior to ecommerce taking off. The elder Shienfield sold refurbished golf balls at flea markets and via direct mail and fax machine orders.
"We'd open envelopes and there's be cash inside," Shienfield says.
Fast forward to 2014, long after Shienfield's father sold the original business, and you'll discover a much different picture; one where online consumers were initially not nearly as impressed with the younger Shienfield's digital marketing prowess and a lot less willing to part with their cash.
"It was very discouraging as a startup," Shienfield says. "I felt like a failure."
To launch Found Golf Balls, Shienfield spent $5,000 dollars on digital ads that resulted in a grand total of $50 in sales. "I knew something was wrong," he says. "I was getting lots of clicks and traffic but no conversions."
It was do or die for Shienfield.
So after mastering the finer points of PPC advertising, Shienfield rolled the dice one more time but with a different perspective. For instance, he refined his approach to AdWords and began using negative keywords which kept him from bidding on and having to pay for irrelevant search traffic that was never going to convert.
"It was like a cancer," Shienfield says. "We had to cut out what wasn't working."
The digital equivalent of surgery was a success...
The company grew quickly and is now powered by Shopify Plus, an enterprise ecommerce solution for high volume merchants like Shienfield. "The platform and applications integrate so easily and are extremely powerful," Shienfield says. "I'm able to do things myself that would otherwise cost tens of thousands of dollars in development."
In just two years, Found Golf Balls has become a premier destination for golfers seeking top tier recycled balls once lost on some of the most renowned courses in the world.
"The growth has been exponential," Shienfield says. "We went from zero to one million dollars in revenue in our second year."
Despite a significant decline in participation in golf, Shienfield believes the company has a lot of room to grow quickly. "I think we can do $3-$5 million in sales in the next 5-7 years even with golf in decline," he says.
But a formidable obstacle stood in the way of that growth recently...
What or rather who was it?
Irritated Canadians unable to easily and affordably get what they wanted.
Kicking A$$ In Canada
Only one passed the test...
In need of some website design help, Shienfield sent the same email detailing what he needed to ten different digital marketing agencies.
Some took weeks to reply...
Others never did.
"Not only was James the first to respond but he was also the most professional," Shienfield says. He's referring to James Corr, founder of OnlyGrowth, a digital marketing agency with expertise in turning casual shoppers into high-value lifetime customers.
The team at OnlyGrowth installed a left side navigation bar and customized the company's product detail pages, among other things. "They really exceeded my expectations," Shienfield says of OnlyGrowth. "They made the site look a lot more professional."
Aesthetics are important...
But something much more daunting lurked beneath the surface.
Shienfield was so impressed with OnlyGrowth's site work, he tasked the company with solving a much bigger challenge that threatened Found Golf Ball's future growth; having just one U.S. focused store that was unable to adequately meet demand in Canada.
The problem was threefold:
The site only allowed customers to checkout in U.S. dollars which made everything more expensive for Canadians paying with a weaker currency
Customers using Canadian credit cards for U.S. dollar denominated purchases are assessed an additional international transaction fee
Orders shipped to Canada would often take two weeks to arrive and often incur additional border fees
"They were upset," Shienfield says of the Canadians who wanted to order. "They were irritated and I don't blame them."
Shienfield needed separate stores to serve the two countries...
So the OnlyGrowth team set out to clone Shienfield's site; a time consuming chore that requires custom coding and the ability to detect whether a user's IP address is located in Canada or the U.S. Now when Found Gold Balls detects a user has a Canadian IP address it automatically redirects the user to the company's Canadian site where he or she can:
Checkout with local currency
Avoid additional credit card transaction fees
Receive orders much quicker and avoid border fees as products also ship from a Canadian fulfillment center
BONUS: How To Implement Location-Based IP Redirects On Your Shopify Plus Stores
The results?
"I think we're going to kick ass in Canada," Shienfield says with a laugh.
Shienfield says he immediately saw a significant spike in conversions despite the Canadian store being introduced in the middle of winter rather than prime golfing season. He expects additional conversion rate improvements this summer when golf is top of mind.
"What really impresses me about the OnlyGrowth team is how accessible and responsive they are even at ten o'clock at night during non-work hours," Shienfield says. "They make me feel comfortable- like they're on my side, working for me."
Beyond Balls
The recycled golf ball business is thriving...
So too is Shienfield and his business partner Steve Farrow's companion business- golf balls that are custom printed with:
Pictures
Slogans
Corporate logos
"These are really popular and make great gifts," Shienfield says. "Steve specializes in printing promotional items and we see a lot of growth opportunity here."
Expect the custom logo printing business to stand alone in the future and expand to target industries outside golf. "We can custom print logos on poker chips and other items that are in high demand," Shienfield says.
Today, the company is shipping 150 parcels a day and expects it'll need a bigger space and a second custom logo printer to meet demand in the near future.
"We're busting at the seams," Shienfield says. "We're shipping as much as we can which is a good problem but comes with a lot of stress."
Fortunately, Shienfield has the balls to handle it.
Have an inspiring story about your brand? Share it in the comments below.