How Rockstar Ecommerce Merchants Sync Inventory Across Multiple Stores To Seamlessly Sell Everywhere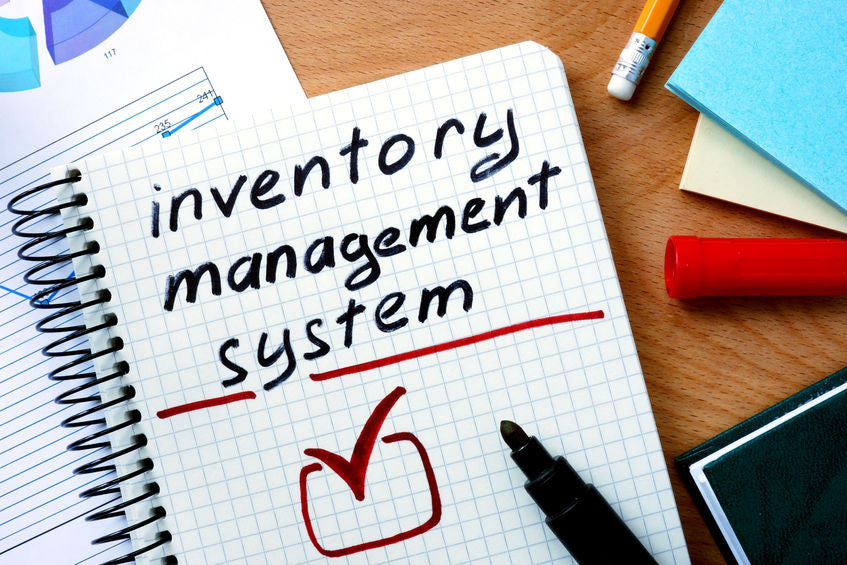 You can do almost anything these days thanks to technology...
But doing it well is another story.
The ability to house inventory across multiple locations, sell through multiple channels, and fulfill orders in multiple countries is the easy part. The much harder part of this is efficiently syncing that inventory across multiple locations and channels, moving it intelligently, and fulfilling orders with the greatest ROI possible.
How do ecommerce rockstars do this?
They have accurate inventory counts and visibility others don't, automated processes competitors spend days doing manually, and centralized reporting instead of disparate and error-riddled spreadsheets.
How can you get all of this and become a rockstar yourself?
Unfortunately, many of the merchants who have become top performers want the platforms and systems they use to remain secret. They don't want anyone to know which tools they're using because those tools- and the way they're configured- provide them a competitive advantage.
We're changing all that with this piece, though...
We've discovered several extremely generous merchants- rockstars who in many cases have built multi-million dollar businesses from scratch- who are revealing how they sync inventory to seamlessly and efficiently sell everywhere.
While there's no single one-size-fits-all solution capable of meeting everyone's needs...
We're peeling back the curtain in this piece to reveal three multi-store sync solutions and how several top performing ecommerce merchants take different approaches to the difficult task of managing inventory in the digital & physical worlds:
Multi-Store Sync Solution #1: Custom Built Tooling To Manage Inventory Internationally
It's a business founded by accident...
But the way 100% Pure, an organic cosmetics beauty firm, syncs and manages inventory across multiple ecommerce and physical retail locations is certainly no accident.
In fact, the company- which was founded after Susie Wang accidentally spilled a chemical while formulating for a major cosmetics brand and noticed the chemical bubbling and disfiguring the laboratory table- created a custom inventory management solution that now provides it a competitive advantage.
The custom tooling 100% Pure has built is fueling 40% year-over-year sales growth and helps the company seamlessly do business around the globe with just the click of a sync button.
Here's how the company melds its expertise with Shopify Plus' flexibility...
The California-based 100% Pure has a foot in both the digital and physical worlds with a dozen retail locations and ecommerce stores in five countries.
Its widespread operations are complex so Quan Nguyen, 100% Pure's Vice President of Technology, used the Shopify API to create custom tooling he calls the Purity Toolbox, a collection of custom connections that allow the company to easily sync inventory, product information, and digital assets:
Inventory- When a customer places an order online, a custom connector creates a sales record that works with 100% Pure's inventory management system to automatically update inventory levels and fulfill the order. The custom tooling Nguyen has created also integrates with Shopify's POS system to sync 100% Pure's retail locations.
Product Information- In addition to inventory, 100% Pure also syncs product information such as product names, descriptions, and weight across its international ecommerce stores and retail locations. With a single click of the sync button, the company can update product information across all of its stores. It's something that would be impossible to do manually as 100% Pure has more than five hundred products.
Digital Resources- Besides inventory and product information, 100% Pure can instantly sync digital resources like images and metadata across all of its stores. Say for example the company organizes a new product photo shoot. The customized tooling allows 100% Pure to immediately and easily update the new images across the enterprise. The new photos are instantly distributed and the Purity Toolbox acts as a repository for all of the company's digital marketing assets.
The way Purity Toolbox is configured, Nguyen simply logs into one dashboard to update each of 100% Pure's digital and physical properties. "I just hit the sync button- it's that easy," Nguyen says. "We save a lot of time being able to sync across multiple stores."
Multi-Store Sync Solution #2: Syncing Multi-Channel Inventory With Skubana
It's a rags to riches tale that includes winning a free $7 million Super Bowl commercial...
But Death Wish Coffee, which proudly makes the world's strongest coffee, wasn't always the multi-million dollar success story it is today. In fact, the company was nearly ruined in 2013 when Mike Brown, the company's founder, was blessed with what he thought would be a gift from the coffee marketing gods; an appearance on ABC's Good Morning America.
But the company's piecemeal website was unable to scale to handle the spike in traffic the appearance brought. Before the site crashed, Death Wish received ten-thousand new orders but had no way to fulfill them on time.
It took the company thirty days to fulfill some of the orders by hand.
In the meantime, people thought Death Wish was a scam and the company was booted from major online selling platforms.
However, after replatforming with Shopify Plus, winning a free Super Bowl commercial, and setting a goal of simplifying and automating its operations, the company's fortunes completely turned around and yielded the following results:
200% year over year growth
The birth of a subscription business
Shelf space at 250 Safeway groceries
Death Wish credits its success, in part, to its partnership with Skubana, a provider of multi-channel inventory management and ERP software for high performing merchants. Here's one reason why; Death Wish splits its inventory across multiple locations:
The company's own warehouse
Third party warehouses
A distribution facility
To further complicate matters, Death Wish sells through multiple channels:
To keep tabs on everything, Skubana tracks Death Wish's inventory across the aforementioned multiple locations and channels and provides a single automated report so Brown can easily see how his business is performing in real time. "Without Skubana I'd be a bit more blind," Brown says. "The data we have is scattered in twenty different places. With Skubana, all of that data is automatically consolidated and right there at my fingertips."
Inventory Insights
In addition to syncing and automated reporting, Skubana also provides Death Wish with inventory insights that can help the company increase profits and avoid order and fulfillment mistakes. Specifically, Skubana notifies Death Wish when a particular item isn't moving and offers discounting suggestions aimed at moving the inventory.
Skubana tracks Death Wish's profitability and also prevents the company from over selling an item or running out of a particular SKU. "It simplifies everything," Brown says. "Instead of pulling reports and trying to put together all the pieces manually, Skubana allows me to focus on growing the business."
The outcome, according to Brown, is smarter business decisions and a more focused company that is better equipped to scale quickly and seamlessly.
Additionally, Skubana's cloud-based centralized platform positions to merchants to troubleshoot, diagnose problems, and prescribe fixes in real time instead of taking days or weeks as it might have in the past.
"On top of the convenience, Skubana utilizes algorithmic purchase orders that will prepare your purchase orders at the right time, with the right information, awaiting your approval. It's a tool that does forecasting, demand planning, and even can project profitability," says Chad Rubin, Skubana's co-founder. "By using Skubana's algorithmic technology to automate repetitive tasks, it allows multi-marketplace sellers to invest time in things that create high impact on the bottom line."
Multi-Store Sync Solution #3: Central Hub Inventory Management With Stitch Labs
The best men's and women's underwear in the world...
That's what Comfortable Club, a startup that has sold $1 million of luxuriously soft underwear with itch-free stitching, says it makes. The company boasts of 180 SKUs and nine product lines, maintains inventory in a variety of locations, and sells through Shopify Plus and Amazon.
Keeping track of everything poses a significant challenge.
That's why Mike Madrid, the company's founder, partners with Stitch Labs, which offers ecommerce merchants a platform that syncs inventory, orders, and data across multiple sales channels, suppliers, and fulfillment locations to offer a holistic view that allows for more intelligent business operation and planning.
"Oh, Stitch Labs does it all," Madrid says. "It's a great tool for collecting orders, pushing orders to the appropriate inventory location, and sending back tracking information- plus it's super easy to use."
Here's an overview illustrating exactly how Stitch Labs acts as the central hub for Comfortable Club's business operations:
Order received- channels include Shopify Plus and Amazon
Order pushed to Stitch Labs- each channel is assigned a warehouse and integrates 3PL functionality so orders can flow back and forth or be split
Invoice pushed to Quickbooks- allows for immediate realization of income
Order pushed to appropriate warehouse- it's called mapped shipping and is based on weight, destination, and proximity of shipping address
Fulfillment lag- a 30 minute grace period exists to accommodate order changes
Orders are fulfilled- items picked, packed, and shipped by logistics partner
Shipping notice sent back to Stitch Labs with packing list- Stitch triggers shipment notification email with appropriate tracking numbers via Shopify ESP integration
Stitch Labs sends Costs of Goods sold information to Quickbooks to immediately realize expenses
"Stitch saves us a lot of time, helps us avoid the mistakes that come with manual processes, and helps us better plan for the future," Madrid says. "It's a beautiful tool and as Comfortable Club grows, we plan to use some of Stitch Labs' more advanced features."
Speaking of larger companies that use Stitch's advanced features...
Consider the problems facing Chubbies, a well known men's shorts retailer and self-proclaimed purveyor of the weekend lifestyle, as it expanded into women's and swimwear. The company experienced accelerated growth since being founded in 2011 and was increasingly spending time:
Manually communicating orders to its 3PL
Updating the add-on items it promised its millions of loyalty club members
Worrying about customer satisfaction after promotions left it without inventory
Today, Chubbies relies on the Stitch Labs Enterprise API, which enables organizations to create custom modifications and connect existing and future solutions with Stitch to automate processes, centralize reporting, and create better customer experiences. For example, instead of manually swapping or testing different 'thank you' gifts designed to increase repeat purchases, Chubbies sends to loyalty program members, the API allows Chubbies to swap out products in a matter of minutes rather than days.
Here's more on Chubbies' popular loyalty program and how the company uses Stitch's API to increase repeat business:
Besides improved loyalty program efficiency, Chubbies credits Stitch Labs with streamlining its operations and providing it with a more accurate inventory picture which offers greater visibility and prevents Chubbies from offering items for sale that are out of stock.
"With Stitch's virtual warehousing functionality, we were able to move products from our warehouse to our virtual warehouse, providing us with a threshold of reserve inventory to prevent a customer from ordering something that's actually out-of-stock," says James Hargett, who is in charge of customer service at Chubbies. "With this preventative measure for our highest volume day, we decreased backorders by 93 percent from the previous year."
Ready To Sync?
Syncing inventory isn't sexy...
But it's the blocking and tackling of ecommerce that often separates high achievers from the rest.
Are you willing to do the work?
The entrepreneurs featured in this piece hope so- it's why they generously agreed to share what so many other merchants want to keep secret- the API customizations, platforms, and integrated solutions that allow them to sync inventory across multiple stores and channels and outperform competitors.
You might even consider thanking these entrepreneurs the next time you run into them online...
Because they've provided the building blocks you need to become a rockstar merchant yourself!