How The New Pricing Structure Of Shopify Plus Will Make Commerce Better For Everyone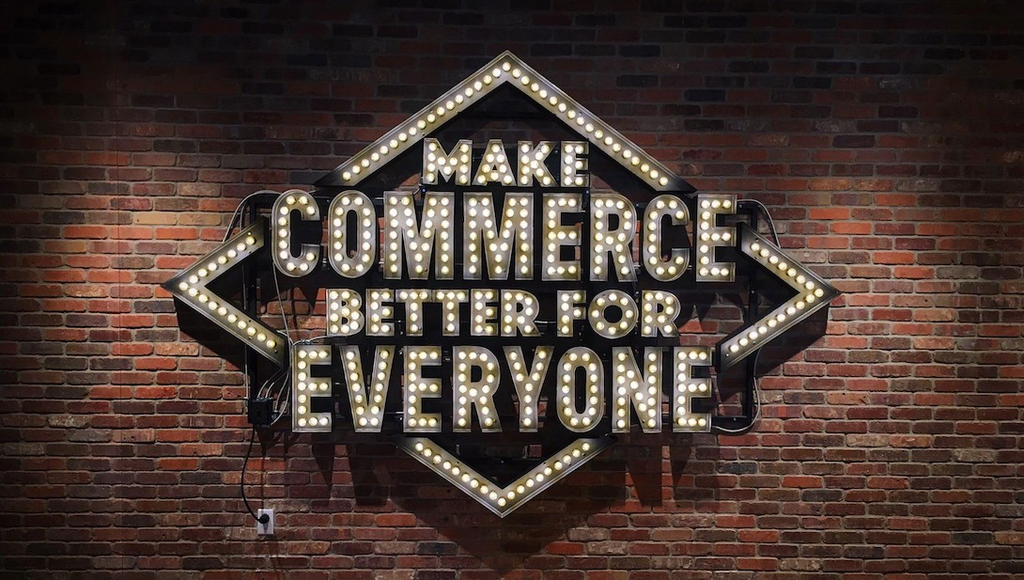 Over the last couple years our team at OnlyGrowth has had the pleasure of working directly with 127 Plus merchants and counting. We have learned a lot, so have they and so has Shopify.
Feedback received from Plus merchants:
1. Different Rates For Different Brands
Much like salary, pricing is a sensitive topic especially when everything is open. Having some merchants find out that others who signed up after them got a lower rate is definitely not ideal.
Most people would agree that price goes up as new features are released, but not the other way around. Brands say this non-standard pricing is odd and not fair. Likely reasons for this include sales quota and targets and how well a brand negotiated with the Plus team.
What do brands want? Standardized pricing across the board
2. Value Of Merchant Success Managers
As with many companies, there are rockstars. Hands down Shopify has some of the very best people on Plus. This is why they only hire ~0.1% of the people that apply. Crazy!
Throughout the last couple years as a Shopify focused agency we had the privilege to meet and work with some merchant success managers (MSMs). One of the things that really blew us away was the fact non-technical MSMs were signing up for coding classes on the weekend to better understand the Ruby logic around Shopify Scripts. If this isn't a good enough statement about how much they genuinely care about the success of the brands they manage we don't know what is.
It is in Shopify's best interest for every merchant to do as well as they possibly can. Shopify has raised the bar on what brands expect from an ecommerce platform out of the box, including the white-glove service from launching to proactive health checks of your brand.
Providing value to merchants comes at a huge cost when finding the very best talent and training them to be even better. It is tough to learn things that are not documented. In many cases, MSMs will speak with many different departments at Shopify before providing the best possible answer. This level of service is simply not offered on other platforms.
Unfortunately, some merchants don't see the value in having a merchant success manager. That is fine. Maybe they are a busy one-man team that simply doesn't have time to schedule time to chat or are not interested in implementing key Plus features. After all, some merchants simply move to Shopify Plus for lower transaction fees.
What do brands want? More attention from MSMs by lowering the brand to MSM ratio
3. Customization And Functionality
Functionality needs that Shopify has addressed in 2016 after receiving feedback from merchants:
Brands first learning of Shopify Plus ask if Shopify is for low revenue brands. Because Shopify started with smaller merchants (and many of them) they learned how to best scale their platform to handle hundreds of thousands of merchants. It is truly incredible to see how they can maintain such a stable platform.
However, as Shopify Plus adds more functionality they are able to compete among the ranks of Magento Enterprise, NetSuite and Demandware. Crazy to think one Shopify Plus merchant generated over $600 Million in revenue on the platform in 2016 and over 1,000 other merchants who processed over 7 figures!
Consider the price of other enterprise like platforms:
Magento Enterprise- license fee of $1500/mo and $1000/mo+ for servers
NetSuite- $5,000/mo+
Demandware- license fee of ($15,000 - $70,000)/mo + ($20,000 - $50,000)/mo for additional services
These platforms charge the amount they do because of the cost involved in building more functionality all while keeping a high volume merchant online 99.99% of the time.
With the current price of Plus, it is a no-brainer for these brands to re-platform.
As time goes on and the brands on Plus continue to grow they demand more functionality. With more functionality, even higher revenue brands turn to Shopify Plus. This also means merchant success managers need more training to understand all the features and capabilities of the platform.
What do brands want? More out of the box functionality that enterprise platforms offer
The Future Of Shopify Plus and How It Affects Your Brand
One of the many benefits of Shopify Plus compared to other platforms is they actually listen to their customers. You may not realize it, but this new pricing structure is addressing the three biggest issues outlined above.
Standardized Pricing:
The pricing of Plus is now standardized. No special pricing. Because of this, there will be fewer merchants signing up in a short period of time. This makes it easier for Shopify to predict the number of new Plus merchants, giving them ample time to hire and train the best people to manage accounts.
Lower Brand To MSM Ratio:
With a lower merchant success manager to brand ratio, brand owners will naturally get faster response times. Merchant success managers will also have more time to be informed and trained on new features about the platform. This means they will become even more focused than they already are on creating value and - more importantly - sales for Shopify Plus merchants.
More Out Of The Box Functionality:
New features are expensive to build. By increasing the cost of Plus, Shopify will now have the financial resources to bring requested functionality to market faster (maybe through another agency acquisition or R&D office). Think about how much more revenue your brand was able to earn from the functionality released in this last year alone. Now just imagine what will be possible once Shopify can make commerce better for everyone, faster!
Where do we go from here?
The fact is as Shopify Plus continues to build more functionality their target customer is moving from a merchant earning $50k/mo to a growing brand generating at least $100k/mo. If Plus no longer makes sense for your brand you can always downgrade to the Shopify Advanced Plan at the end of your contract.
With this new pricing structure Shopify Plus is now starting at $2k/mo. Brands already on a contract will have ample time to prepare before their current- possibly lower price- gets bumped up. Unless you are generating >$800k/mo your new price, once your contract expires, will become $2000/mo. It basically means your promotional rate of Plus is coming to an end. In some cases, the Plus team is offering a staggered transition over several years so your brand can adjust financially (offered on a case-by-case basis).
Worth Mentioning: One of the prizes of Shopify's Build a BIGGER Business Competition is a free two-year Shopify Plus subscription.
As a reminder the team at Shopify Plus has worked out some amazing discounts for Plus-only merchants on some apps such as Klaviyo, ReferralCandy, Swell and Yotpo. So, if you were to downgrade understand you would go back to paying full price.
Have more questions? Share your comments below.