How to Best Leverage Facebook Dynamic Product Ads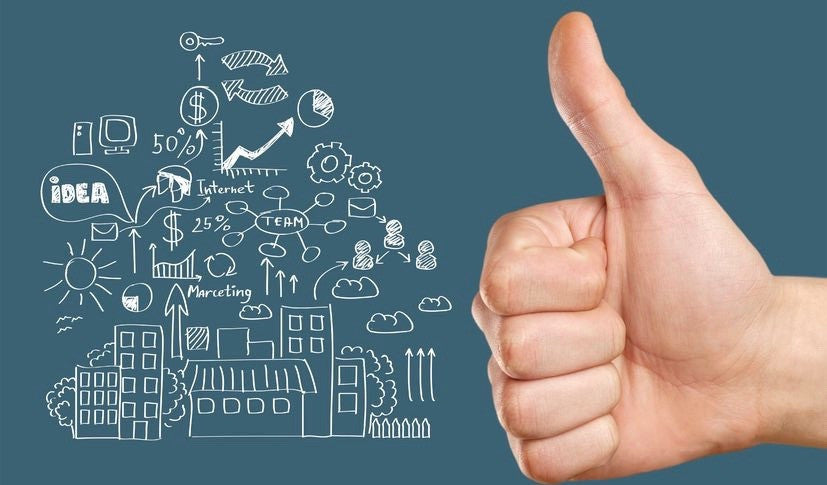 Note: This is a guest blog post by our partners at MuteSix, a Facebook advertising agency specializing in customer acquisition for ecommerce companies.
Undoubtedly, the fastest way to grow your ecommerce business online is through the use of Facebook dynamic product ads (DPA). If you sell hundreds of products online, with a few best-practice tips you can boost conversion rates and revenue numbers without needing to set up hundreds of ad manually.
If you run an ecommerce store and want to break through your glass ceiling, then in the next four minutes I'm going to provide six tips that allow you to make the most of DPAs on Facebook.
1. Get your cold traffic in order
Dynamic products ads can only be shown to users who have visited your website. If you're only driving a few hundred people to your website each day, you will face issues with scaling as you won't have a big enough audience to show them to.
Your first step is to create a Facebook funnel attracting cold leads to your website. This should be done through the use of lookalike audiences combined with interest and behavior-based targeting.
Blog posts work well, but we recommend video as they have a much greater reach and are cheaper to run.
Note: Facebook recently announced it will allow advertisers to use DPAs to target cold audiences. However, this is currently in testing, and Facebook hasn't mentioned a date for when this will go live.
2. Update your product catalog
DPAs work by reading your product catalog and pulling the data into an ad. Poor product shots or unengaging descriptions will impact conversion rates a lot more than you think.
Go over your product images, descriptions, and titles and polish them up; hire a copywriter from Upwork if you cannot create compelling descriptions.
Tip: After running your DPAs for a week or so, remove items from your product catalog that are returning a negative ROI. Some products will not be profitable to serve no matter what you try. Cut losing products from your catalog to ensure you don't burn your marketing capital on unsellable ads.
If you're running DPAs on a limited budget, check your sales history and start by only uploading your most popular products, and hold back on the fringe items for now. There are some great Shopify apps available that can accelerate the process significantly. We recommend Flexify, which makes it very easy to integrate your product catalog and gives you a lot of control over the data that goes into your product catalog. You can even choose which image is shown on a product-by-product basis.
3. Setting up pixels
The more you can personalize your ads, the better they will perform. To make this happen you'll need to use Facebook standard events and custom audiences.
At the very minimum, set up events or audiences for the following aspects:
Product category – Set up audiences per category. For example, if you sell tennis and badminton rackets, create two unique audiences for each category so users who viewed tennis products are only shown tennis items on Facebook and vice versa for badminton.
Add to cart – When a user adds an item to their cart but doesn't checkout, a standard event should be set up to retarget them on Facebook reminding them to complete their order. It's estimated that 67% of online carts never end up checking out – that's a lot of revenue you're leaving on the table.
Purchases – Anyone who completes an order should be grouped into an event allowing you to upsell them with products, and help Facebook optimize your campaigns when choosing the conversion objective.
4. Set up automated rules
Automated rules are a must if you're driving thousands of people to your website and plan to retarget users with DPAs. Even with a full-time in-house marketing team you can't monitor your ads 24/7. If you overrun a poorly set-up ad, you can end up losing thousands before you even realize it.
After setting up your DPAs you'll quickly learn how much a click is worth, so setting up rules to cap CPC (and, of course, CPA) makes a lot of sense. Using these automated rules, you can kill campaigns that are underperforming and scale campaigns that are crushing. One more rule to consider, if you're nervous about showing too many ads to your audience, is a cap on frequency.
Apply automated rules to all your campaigns to minimize your losses and to let your winners run.
5. Test your ad creatives
The key to growing your ecommerce store through DPAs is testing ad creatives.
Don't get lazy and just use a single headline or creative.
Test everything, including:
Placements
Text and image copy
Ad type (carousel vs. single post)
Bidding model
A 5-10% increase in conversions is not uncommon when testing ad creatives.
BONUS: The "Don't Make these Mistakes!" Facebook Campaign Checklist
6. Are you mobile optimized?
Fifty percent of the battle is fought on Facebook; the other half is on your website. In 2016, Facebook updated its bidding algorithm essentially penalizing websites with a poor mobile experience by burdening them with higher ad costs.
Most of your traffic will come from mobile, so it's important to first ensure your site is optimized for mobile. Not only should the entire shopping journey on your website be fast for users on a mobile connection, but it should also be smooth, fluid, and offer a get UX.
You can follow all these best-practice tips to ensure your DPAs are optimized, but if your website isn't optimized for mobile, all that hard work will be for nothing.
Summary
Ecommerce stores that want to take their business to the next level must leverage DPAs. Soon you'll be able to target cold audiences, which is going to be huge for both startups and ecommerce brands with healthy marketing budgets.
What is the biggest challenge you face with dynamic product ads for your business?