How to Engineer the Perfect Holiday Unboxing Experience to Accelerate Repeat Purchases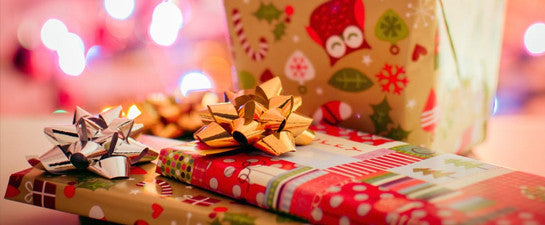 Don't celebrate or begin gloating just yet...
Your holiday sales may be through the roof but now the difficult work begins; expediting the time it takes to turn first time customers into repeat customers.
The importance of quickly cultivating repeat customers becomes ultra-clear when you consider the following:

Image via: Sweet Tooth
Not only do returning customers, according to research, spend 5-7X  more per visit than first time customers, but returning and repeat customers also convert up to 5-9 times higher than first time shoppers:

Image via: Adobe
Let's face it...
Customers have been conditioned to expect discounts, flash sales, and special offers merchants often use to acquire new customers during the holidays. It's costly and won't likely generate mega-ROI unless you quickly convert holiday shoppers into repeat customers.
It's even more complicated though...
Shoppers making their first purchase with you during the holidays are also likely purchasing from a variety of other retailers making it less likely that you'll stand out.
Unless that is...
You do something extraordinarily memorable.
Stand Out After the Sale
The power of touch...
It can stimulate the release of oxytocin, a hormone believed to enhance feelings of trust and attachment and, according to research, cause consumers to:
Shop 63% longer
Spend 23% more
Purchase 49% more frequently
Unfortunately though, touch isn't something consumers can do before purchasing online which is one reason why an estimated one third of all purchases made online are returned. However, the intimate or social engagement associated with touching items in brick & mortar stores prior to purchase is now being replicated, in a sense, on the backend of the purchase experience by creative merchants.
It's known as the unboxing experiencing...
Not only are consumers increasingly looking forward to unboxing and touching their online purchases for the first time, they're also recording the experience and sharing it online. In fact, a recent YouTube search of "unboxing" turned up more than 53-million results:

Image via: YouTube
It means you're no longer being judged solely on the shopping experience, product quality, and service you provide customers but also by how you make them feel after the sale. In fact, the unboxing experience can have a significant impact on how consumers feel about your brand and whether they become loyal customers after the holidays.
Ready to Start?
So how can you engineer a memorable unboxing experience that not only turns holiday shoppers into repeat customers but serves as social proof online that can help convert prospects watching unboxing videos featuring your offering?
Here are two simple techniques to create a memorable unboxing experience and one major pitfall to avoid:
Technique #1: Plant Cross Sell Seeds With Samples
We all love surprises, at least the good kind, right?
The unboxing experience, especially because it's so transparent and popular online, is increasingly becoming a mission to surprise and delight the consumer in ways that also benefit the merchant.
Free product samples are one way to surprise...
They're also a great way to subtly and generously create cross sell opportunities that might not exist otherwise. Samples can introduce customers to products that are complementary to those they've just purchased. For example, Beardbrand, a beard care and specialty grooming brand, regularly surprises customers by including a free sample of its signature beard oil:

Image via: Beardbrand
Likewise, Birchbox, which sends subscribers a monthly box of assorted beauty products, routinely includes free samples that allow consumers to experiment with products they may eventually purchase:

Image via: Ordoro
For anecdotal proof of how important surprises are to today's consumer, check out the Birchbox unboxing video below which spotlights additional surprises Birchbox offers to keep the brand top of mind:
Technique #2: Turn Unboxers Into a Powerful & Persuasive Salesforce
We get it...
The last thing you want to hear after offering holiday discounts is more about discounts.
However, creatively offering them to non-customers via your new customers is a smart way merchants are enhancing the unboxing experience and turning new customers into a powerful sales force willing to sell to their friends.
The power of referrals can't be understated. In fact, 84-percent of people trust recommendations from people they know while just 48-percent trust an advertisement they see on television. Offering your happy holiday customers opportunities to sell their friends on your brand is a technique that can create additional buzz and word of mouth:

Image via: Julep
But why limit your new customers to a discount card or two?
Take this technique to the next level by creating unique discount codes and allowing unboxers to post the codes online with their unboxing videos for all those they influence online:

Image via: Google
NOTE: Discount codes included with unboxing videos are often posted by affiliates who receive a commission every time the code is used. Consider the reach and quality of an influential unboxer's following when determining whether discount codes, which can also be seen and used by those only loosely affiliated with the unboxer, when structuring your unboxing discount strategy.
ALERT: One Major Unboxing Pitfall to Avoid
What haven't we discussed?
When most people think about the unboxing experience they think about branded packaging; boxes, tissue wrapping paper, and other inserts like stickers. We're not discounting the importance of branded packaging, especially when you consider 52-percent of consumers are more likely to make a repeat purchase from a retailer that uses premium packaging.

Image via: dotcom Distribution
However, including elaborate branded packaging, especially a lot of it, must undertaken with a degree of caution.
Why?
If your brand is known for its eco-friendliness and your core customers tend toward minimalism and sustainability, excessive packaging, even if it is meant to impress and surprise, may be perceived as wasteful and harm your brand. In fact, research suggests 30-percent of packages received are either too big or small.
For instance, research indicates that when targeting millennials, who often appreciate stickers and unboxing surprises, excessive or superfluous packaging can be a turn off and cause consumers to choose another brand.
Unbox Your Future
Your holiday customers, some of whom lucked out catching your offering at a deep discount, may need some inspiration if they are too remember your brand above all others with which they interacted this holiday season.
Provide that inspiration with an unboxing experience that will expedite the path to repeat purchases by:
Surprising customers with free samples that offer cross sell opportunities
Turning customers into a pseudo sales force by offering discounts to their friends
However, be mindful of your audience when choosing the type and amount of branded packaging you include in the unboxing experience as too much can offend and actually dissuade repeat purchases.
Lastly, consider split testing various packaging and unboxing experiences to see which yields quicker repeat purchases and the highest margin. But be mindful unboxing split tests don't happen in private but online for millions to see.