How to Reduce Holiday Returns & Protect Your Profit Margins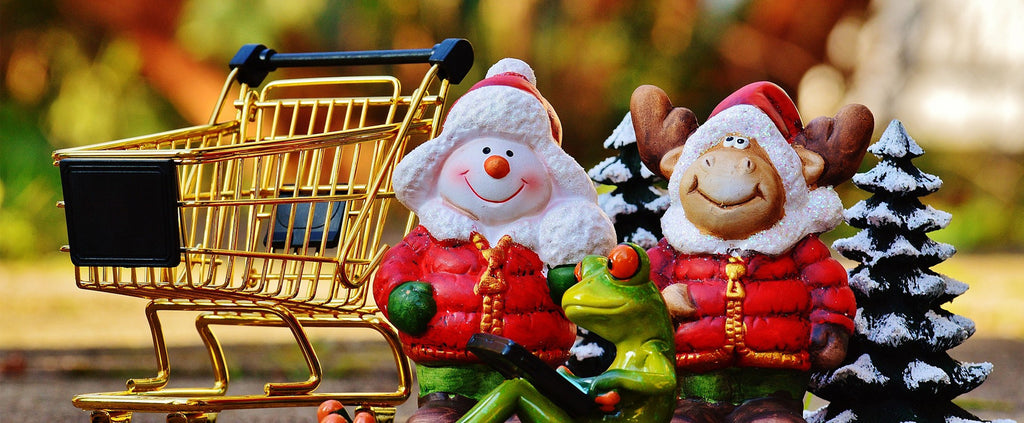 It's a margin-killing minefield you may not even see coming...
Holiday returns.
According to research in the 2016 MCM Outlook Survey, ecommerce merchants are experiencing significant increases in return rates:
Merchants reporting return rates in the 3% - 4% range increased from 16.7% to 20% in 2015
Merchants reporting return rates of 10% - 14% range increased from 8.3% to 15.4%.
In 2015, return rates were expected to top 30% during the holidays and the data suggest the trend may worsen as merchants like you succeed in persuading more consumers to purchase gifts online.
Refunds are just a portion of the pain...
Reverse logistics, which can account for as much as 9-15%-percent of sales in some cases, includes return shipping, repackaging, and restocking charges. In some instances, when a $40 item is returned it can cost a retailer up to $15 in reverse shipping & handling.
It's partly your fault as well for being so kind...
While ultra-generous shipping & return policies may invite returns, which has been well-documented in the case of Zappos, customer-centric return policies can also reduce friction and increase sales, in some cases, by as much as 357-percent.
Can you have it both ways; a policy that juices sales while simultaneously reducing returns?
It's possible to better balance the two...
Here then are three simple yet smart ways to reduce your return rate this holiday season and protect the margins you've worked so hard to achieve:
#1: Segment Serial Returners & Tailor Your Discounts & Return Policies
You don't have to treat everyone the same...
While that may not be popular to say, segmenting your customers based on their return histories can position your company to offer a personalized customer experience that also protects margins this holiday season.
Understanding why customers return the items they purchase from you and which customers are returning them are two key ingredients in optimizing your holiday return policy and protecting margins.
First, customers return merchandise, in large part, for the following reasons:
Incorrect product or size ordered
Product no longer needed
Product did not match description on website
Product did not meet expectation
Wrong product or size shipped
Customer unfamiliar with product
Product purchased as gift
Wardrobing or deliberate fraud
This isn't enough though to significantly reduce your return rate this holiday season. Habitual returners, according to research, may be categorized and segmented in ways that allow merchants to tailor their marketing based on the following personas:
Once appropriately segmented, be mindful when marketing and tailor discounts and the like to the consumer based on his or her purchase history and propensity to return items. In the case of your serial returner segment:
Consider not offering deep discounts
Consider not offering free shipping or offering free shipping thresholds
Identify which items are most likely to be returned and bake in return costs
Research suggests certain customers are 15X more likely to return an item than others. It means treating habitual returners like the rest of your customers is akin to inviting returns.
Your Takeaway
Special promotions or discounts may be offered only to segments that are far less likely to make a return. In fact, some merchants are using algorithms to predict which customers are more likely to return items. You can achieve the same visibility by segmenting your audience based on past behavior and achieve a similar outcome by tailoring your messaging in ways that increase margins by reducing returns.
#2: Size Matters: Help Customers Find the Right One
It's often a touchy subject...
Size inconsistency and the gap between our perception of self and reality.
If you've purchased the same piece of clothing from a variety of brands, you've probably experienced this: you wear a Size 8 for one brand, and a Size 4 for another. You can get away with a Small for one brand, and barely manage to squeeze into a Large for the next.
For instance, look at how a Size 8, thanks to vanity sizing, has "evolved" over the decades:

Image via: Time
Similarly, not all Size 8s are created equal as evidenced by the variation among brands:

Image via: Time
There's very little consistency or universal standards when it comes to sizing and fit across brands, making it challenging for consumers to pick the right fit without trying on the clothes.
As a result, it's not uncommon for consumers to order two or more sizes with the intention of returning the one that doesn't fit.
To reduce returns due to poor fit and wrong sizing, consider using fit technology to help consumers find the right size and fit while shopping online. In the case of ASOS, a fashion and apparel merchant, returns declined 50-percent after using virtual sizing technology:

Image via: Shorr
Fit technology or virtual sizing is also helping reduce men's apparel return rates:

Image via: Fashionista
Besides the fact that consumers often lie to themselves regarding height and weight, entering exact measurements can reduce returns but can also translate into quite a bit of work for the consumer.
It's why some merchants are using software that helps consumers determine size and fit based on the size they normally wear rather than asking them to enter a myriad details. The software determines the appropriate size based on its knowledge of how other brands run regarding size:

Image via: Econsultancy
The Results
The shoefitr tool above resulted in a 23-percent reduction in fit-related returns for the Running Warehouse.
Separately, no measurements are required with applications such as this one which combines visual body-typing and the sizing of familiar brands to determine the right size for consumers:

Image via: Digiday
In a hurry or not sure you can implement fit technology in time for the holiday shopping season?
Try a heavy dose of transparency.
First, help your customers understand exactly how your clothes are measured:

Image via: Clickz
Or consider transparently illustrating size by indicating what the model in your product images is wearing and do it for multiple geographies:

Image via: Clickz
You're asking your customers to work a bit harder but those who do are signaling a strong intent to purchase and a desire to get sizing right the first time.
#3: Steer Into the Disaster: Invite Customers to Return All They Want
Here's a counterintuitive approach...
What if you invited your customers to order a bunch of items from your site for free initially, pay only for what they keep, and return the rest for free?
It's a new strategy merchants are using to get customers to add to cart, increase average order value, and increase lifetime customer value.
We already know customers often purchase items they don't intend to keep; for instance, ordering the same item in two sizes. However, ecommerce fashion & apparel merchants now have a new tool in Try.com to sell more items to people they already know are likely to return items in the first place.
Here's how it works:
Consumers install the company's Try button on their browser or a merchant offers the button on their site
When shopping customers use the button to checkout for free
Upon delivery, customers have 7-days to decide what they want to keep or return
Returns are sent back to the retailer and the customer is charged only for what they keep:

Image via: Try.com
It's early, but brands like Rhone, an innovative seller of high performance activewear, are investigating whether offering a Try Button is effective in de-risking the purchasing decision and embracing returns as an avenue to sell consumers additional items.
Technology in Action
A consumer who purchases a single pair of shorts from Rhone might perceive the company only as his "shorts company". But by allowing customers to order a basket of items other than shorts without any money down via Try, Rhone suspects the service may help change the perception a customer has after the initial purchase and convince customers to begin seeing the company as a one-stop shop for all his fitness or activewear needs rather than just shorts or whatever comprised the initial purchase.
In fact, Try has pioneered technology designed to better predict the likelihood a customer will return specific items:

Image via: Try
Allowing consumers to order items, try them on at home, and send back what they don't want for free is still a relatively new phenomena but one that appears to be gaining the interest of well known brands. We'll check back in future posts to determine whether Try stimulates enough additional purchases to offset the returns retailers know are in store one way or another.
The Next Step
The key to reducing holiday returns and protecting margins is to better understand which items are most likely to be returned and by whom. Once you know this, you can identify the smartest tactics, several of which have been outlined here, that can help you reduce returns.
Remember though...
Identifying who returns items and why is an ongoing exercise that will likely change over time as you acquire new customers and introduce new products. However, it's an exercise that will not only pay off this holiday season but one that can lift margins for years to come.