How to Use Subscriptions to Turbocharge Growth & Generate Recurring Revenue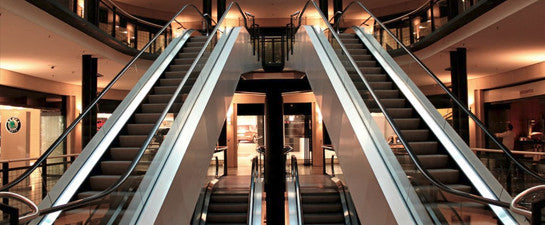 Even If You've Never Thought of Your Offering as Subscription Worthy
It's the digital equivalent of heartbreak...
You've designed what you think is the perfect ecommerce store, created what you believe is an engaging customer experience, and earned the trust necessary to convince customers they're safe checking out with you.
Then the customer abandons cart...
Defeat is snatched from the jaws of ecommerce victory so you set out on a trek to heal your broken heart; it's a potentially expensive endeavor that often includes:
Abandoned cart email campaigns
Retargeting across devices
Margin-crimping discounts
Regardless of whether you ultimately succeed in recovering much of what your prospects and customers abandon in cart, the practice often costs you time and treasure and can kill your monthly revenue targets.
But what if you could avoid this heartbreak?
Is it possible to completely eliminate the friction that often prevents customers from completing the checkout process?
Might there be a solution that forever banishes, or at least greatly reduces abandoned cart recovery email and retargeting campaigns and replaces them with a reliable and recurring source of revenue?
The answer, in part, is introducing your customers to subscriptions.
In fact, you're living in the nascent days of what some call the subscription economy...
Wait, wait wait...
Before you click away because you're certain subscriptions will never work for your brand or that your offering isn't subscription material...
Entire businesses are being built and powered by subscriptions...
In fact, products you'd normally perceive as one time purchases or items better bought in bulk at big box stores are helping creative merchants transform businesses once plagued by lumpy unpredictable monthly revenues into growth engines that now throw off predictable monthly cash flows.
The Office Manager's Savior
That's what it can feel like...
Or so say the folks at SnackNation in regard to the weekly trek office managers make to big box wholesale warehouses in search of snacks they hope everyone back at the office will enjoy.
"There's a lot of pressure on an office manager to get it right," says Jordan Narducci, SnackNation's Chief of Staff. "We wanted not only to take away that pressure but also guarantee office workers all over the country had great tasting snacks that are also good for them."
"Thus SnackNation, a healthy snack delivery service to offices, launched two years ago by social entrepreneurs Sean Kelly (CEO) and Andy Mackensen (CMO) with a mission to help people become better versions of themselves by supporting increased health, productivity, and happiness. The company now delivers snack boxes to thousands of offices across the United States."
"We offer curated boxes with the best emerging healthy snacks in the world and based on what office workers like and don't like," Narducci says.

Image via: SnackNation
Since launching the company has experienced accelerated growth:
10X  growth in 2015
Double digit monthly growth in 2016
SnackNation's success, powered by monthly subscriptions that offices can adjust to meet their employees' taste preferences, inspired the company to venture into the B2C world and begin offering curated snack boxes people can enjoy at home. On Cyber Monday 2016, SnackNation launched its home offering and today many of the same people who love discovering the newest healthy snacks at the office can now have snack boxes delivered to their home monthly.

Image via: SnackNation
SnackNation expects subscriptions to power the new venture.
"The majority of people don't want to spend twenty minutes online researching a new snack brand so we do it for them and curate only the best," Narducci says. "People trust us to taste test and scrutinize new products for them."
Besides recurring revenue, automated subscriptions offer ecommerce merchants an opportunity to reduce the friction that can exist when customers are required to manually check out for each purchase.
"Subscriptions take a lot of problems off the table," Narducci says. "They're also sticky because once we build trust and a customer gets a box or two from us we've found they generally remain a subscriber. They think it's great that it all happens automatically and it really makes their lives easier."
If Subscriptions Can Work For Cat Litter...
There's likely opportunity to make them work for you as well.
Once reserved only for things like magazines and newspapers, subscriptions are now seen as an intelligent way merchants can generate predictable recurring revenue while simultaneously making life easier for their customers.
In fact, items you may have never considered as prime subscription candidates are now using the subscription model to drive growth and increase a brand's value proposition:
Bulky items
Items that don't need to be regularly replaced
Items that traditionally are not replenished until they've been completely used up
#1: Bulky Items
PrettyLitter, a online seller of cat litter that changes colors and indicates the health of your cat, now offers subscriptions that makes driving to the store and lugging giant bags of litter a thing of the past.

Image via: Pretty Litter
Notice the company stresses the value add of convenience in its marketing:
"PrettyLitter is a litter club and monthly auto-shipment is designed to provide convenience for our customers, never needing to think about litter again. We're already providing you the best litter out there, so check this off your monthly shopping list."
#2: Items Not Regularly Replaced
How many shaker cups does a fitness buff need to mix their supplement drinks?
If you're a loyal customer of BlenderBottle, an innovative maker of shaker cups designed to ensure your protein, fiber, and meal replacement shakes are lump-free, you can never have enough.

Image via: BlenderBottle
The company's Color of the Month Club positions it to offer subscriptions that guarantee $9.99 a month per customer in recurring revenue despite the fact customers don't necessarily need a new BlenderBottle every month. BlenderBottle also uses subscriptions to leverage the sense of community its customers often feel by offering Color of the Month subscriptions as gifts that can be given to fellow fitness enthusiasts.
#3: Replenishment Items
Selling nail polish can be more complicated than it may appear...
Users often alternate colors making it relatively difficult to determine when an ecommerce merchant ought to follow up with a replenishment cycle email campaign. Conversely, a user may not actually like the color on their nails and be back in the market for a new polish immediately after making the initial purchase.
It's why Candy Coat, a U.K. based provider of nail color to individuals and salons, uses subscriptions to offer customers boxes containing  multiple nail polish colors delivered automatically every month.

Image via: Candy Coat
To spotlight its focus on subscriptions and convert more customers to subscribers, the company uses social proof to highlight the value, surprise, and the ease associated with receiving a new box of color every month.

Image via: Candy Coat
The subscriptions offered by some of the aforementioned merchants, as well as thousands of others, are powered by ReCharge, a provider of subscription software that helps merchants grow sales and turn one-time purchases into recurring sales.
"We helped power subscriptions for thousands of businesses, from small organic soapmakers to larger eCommerce businesses," says the company's co-founder, Oisin O'Connor. "We're living in a subscription economy where merchants can grow their businesses with recurring revenue while also making life easier and more convenient for their customers. Everyone wins and we're really proud to be a part of that."
Today's Customers Are Tomorrow's Subscribers
You've probably caved in to the urge...
That irresistible impulse snack purchase while you're waiting in a brick and mortar checkout line. It's not likely a healthy or cost-effective purchase and it's something the people at SnackNation aim to curb once and for all.
"There's so much innovation in the healthy snack industry that we're seeing snacks that taste better than candy bars and are also better for you," Narducci says. "When our business does well we're actually making the world a better place too."
Expect SnackNation's curation model, which rotates popular snack brands each month and is powered by ReCharge, to grow the company tomorrow and beyond.
"I have great things to say about ReCharge," Narducci says. "We were on an extremely tight deadline and they helped us launch on time. They're willing to get their hands dirty and do what needs to be done."