Intelligent Post-Holiday Retargeting: The Dos & Don'ts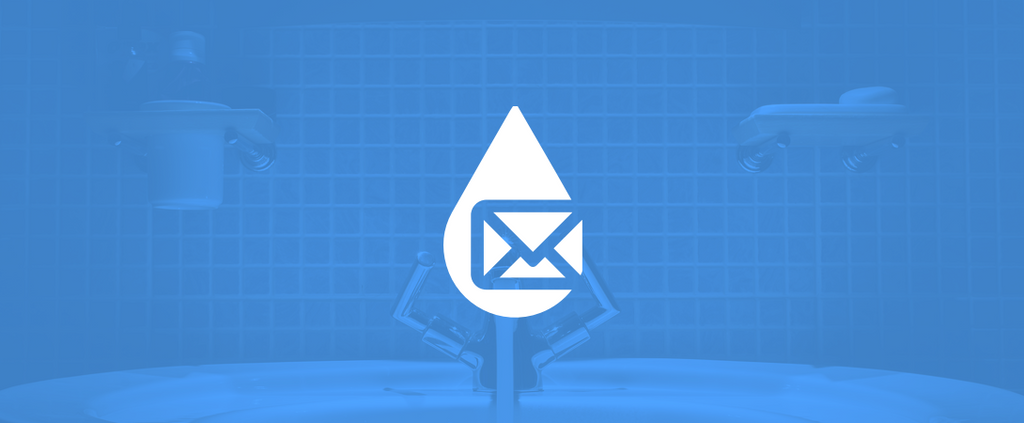 That thin little retargeting line you're walking is slippery...
Too much retargeting can annoy shoppers and cause them not to purchase and not enough can result in leaving lots of money on the table.
The statistics vary based on who is conducting the study...
But in some cases, research suggests 98% of the people visiting your site for the first time will leave without making a purchase.
But those very same people visited your site for a reason and were likely at least partially interested in your offering.
In essence, these people are warm leads...
And too valuable to ignore:

Image via: Retargeter
Shoppers are demonstrating intent when they visit your site...
Just because they leave without making a purchase doesn't mean they don't want to hear from you or that they don't want to purchase. Remember, the holidays are busy; consumers are in a hurry and being bombarded with discounts, offers, and marketing pitches.
They may have forgotten about you...
But you don't have to forget about them.
Be careful though as retargeting, which carries the potential to earn extreme profits, can also severely harm your brand.
The Retargeting Goldrush
Retargeting promises the potential for massive ROI...
The ROI on retargeting, which includes a combination of a lift in sales and reduced customer acquisition costs, makes not doing it seem like ecommerce suicide:
Glad we have your attention!
Plus, consider too that many of your competitors are increasing their retargeting spend; retargeting budgets across channels are on the rise:

Image via: Statista
Done right, retargeting can become a marketing rock star for your ecommerce business. In fact, personalized and relevant retargeted ads combined with smart programmatic ad bidding can earn sales you otherwise would've missed out on.
For instance, Beaded Dreams, which sells handmade jewelry, art and fashion, recently ran a retargeting campaign with Shoelace that generated an ROI of over 1000%!

Image via: Shoelace
If you want to avoid the dreaded post-holiday sales swoon...
Retargeting is a powerful way to drive growth and outperform your competitors.
Be careful though, retargeting can be dangerous...
The Pitfalls of Retargeting
If you're running your own retargeting campaign...
Or even if you have an agency doing it for you; you need to understand the risks involved in retargeting so you can avoid them or quiz your agency partner to make sure its not about to make mistakes that can harm your brand.
Here's a sobering fact...
Well-known media buyers, in some cases, are telling marketers to hold off on retargeting because they argue the conversions being attributed to retargeting efforts may have happened anyway- without retargeted ads.
In fact, the argument, according to these media buyers, is that between 20-75% of retargeting budgets are wasted and might be better spent generating what the company terms truly new business.
NOTE: Rather than assuming remarketing is responsible for all of the conversions produced during a campaign you can split test your retargeting against a non-retargeted segment to know for certain whether your retargeting efforts are responsible for incremental conversions or whether the visitors who originally left your site without making a purchase would've eventually returned to make a purchase anyway.
There- you've been warned...
You run the risk of wasting money and even annoying shoppers if they perceive you as stalking them after they leave your site.
Retargeting must be done with a bit of finesse.
When it is the results are undisputed; this split test revealed retargeted consumers were twice as likely to convert.
Here then are several retargeting dos and don'ts designed to help you drive post-holiday sales:
The Retargeting Don'ts
Put yourself in your target audience's shoes to be successful with retargeting. The following two items may seem like common sense, but they are crucial if you want to generate the mega-ROI possible with retargeting:
Retargeting Don't #1: Not Capping Frequency
Too much retargeting can annoy consumers...
Unlimited retargeting, even though you may not pay unless a consumer actually clicks on a retargeted ad, is less likely to result in success. Consider that research indicates more than half of those surveyed feel the more often an advertisement is shown the more annoying it becomes.
Frequency is key.
In fact, research suggests retargeted ads are most effective when shown 3-5 times:

Image via: Inskin Media
Be sure to set frequency caps which automatically limit the number of times your retargeted ads will be shown to a particular user.
Skeptical that 3-5 times is right for your target market?
Run a split test with two audiences with similar attributes but vary the number of times the test groups see your ads to find your target audience's capacity for retargeted ads.
Retargeting Don't #2: Not Using Burn Pixels
Smart retargeters burn and suppress their customers...
It's true- certain segments of your customer base simply should NOT see your retargeting ads.
Who are these customers who deserve to be burned and suppressed?
Customers who have already purchased what you're remarketing.
Here's why; what might happen if a customer who just purchased a t-shirt from you is retargeted with an ad like this:

Image via: Shopify
Someone who just paid full price for one of the shirts in the ad is not likely to be happy with you and may demand a discount or worse. It's why you need to use a burn pixel so your retargeting ads are suppressed and not shown to this segment of customers.
To avoid annoying customers add a burn pixel to the post-transaction page.
A burn pixel is nothing more than a piece of code that automatically removes users from a particular remarketing list and prevents you or your remarketing partner from serving ads related to the purchased product.
The Retargeting Dos
Effective retargeting not only means avoiding pitfalls that can land you in hot water with consumers but also personalizing your effort in a variety of ways. A consumer-centric mindset, as well as the following two retargeting dos can help you generate the ROI you desire:
Retargeting Do #1: Identify Intent & Segment
Why did the person who left your site without purchasing visit in the first place?
It matters greatly.
Visitors who bounced almost immediately may not have liked your offering or may have fat fingers and visited by accident when handling a mobile device. No matter, identifying intent is crucial so you can better target your retargeting:
Gauge intent across channels by overlaying user search activity on top of remarketing lists to better segment your audience and serve the right message at the right time
Intent scoring customers can position you to retarget only those prospects who have the highest probability of purchasing a particular products

Image via: Inskin Media
With intent in mind, you can segment your site visitors and deliver highly relevant messages that are more likely to be perceived as valuable:
Cart Recovery- target prospects who demonstrated clear intent to purchase specific items by retargeting this segment with ads highlighting the item left in the cart
Upsell & Cross-Sell- target existing customers with upsell and cross-sell retargeted ads, which can lift conversions between 3-5%, featuring items or accessories that complement what the customer recently purchased
Whale Hunting- target the segment worth the most, the existing customers with the highest customer lifetime values, with retargeted ads that complement prior purchases or introduce new offerings
Retargeting Do #2: Optimize With Relevance & Attribution
Increase your chances of success by serving ultra-relevant retargeted ads...
Not only does this mean, as we previously outlined, appropriately segmenting so the content of the ad is valuable and pertinent to the customer, but it also means being discerning and retargeting only on sites that are relevant to the consumer:

Image via: Inskin Media
Once you have a representative data set and you notice a particular site is not converting as you wish, remove or block it from your remarketing lists.
Separately, remember retargeting is a cross-device effort. It means attributing conversions to retargeting across channels can be extremely difficult. In fact, according to Marin Software 43% of marketers have difficulty accurately attributing their retargeting campaigns.
NOTE: Remarketing partners often use the last click model of attribution, which assigns credit for conversions based on the last click made prior to the conversion, and can take credit for conversions that would have occurred anyway. For example, shoppers clicking on your retargeted ad but who ultimately convert organically will wind up being attributed to your remarketing effort. Periodic split testing can help with attribution validation.
Be sure to have in place a multi-channel and multi-device attribution model tailored to your needs and that provides the data you need to compare to your analytics. For instance, retargeting firm Perfect Audience offers marketers a variety of controls they can use to build attribution models:

Image via: OkDork
What's Next
Take advantage of all retargeting has to offer but be careful not to make customers feel as if you're stalking them with irrelevant ads or on sites that may not be brand safe. The dos and don'ts of post-holiday retargeting include:
DON'T forget to cap the frequency of your ads
DON'T forget to install burn pixels on your post-transaction pages
DO identify user intent and segment accordingly
DO ensure ads are relevant & that your attribution model is accurately tracking performance
Post-holiday sales slumps are no match for retargeters abiding by these dos and don'ts.
They'll serve you well year round as well.