Three Loyalty Integrations for Shopify Plus Designed To Increase Engagement, Conversions, & Sales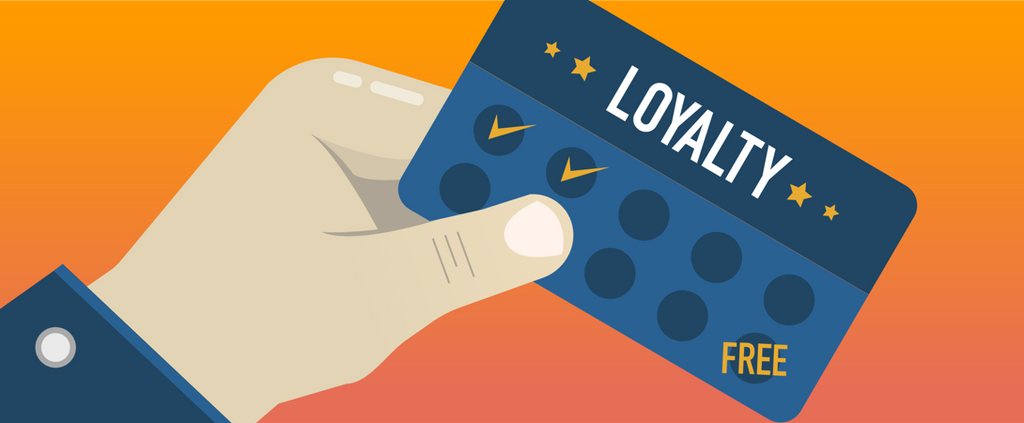 Want a 9X return on your money?
Too bad...
Unfortunately, like many ecommerce sites yours is likely missing the one thing it needs to generate this kind of ROI...

Image via: Kopari Beauty
You're not alone if the first things that come to mind when you think about rewards are pop-ups and "points for purchases"?
Now you know...
Earning next generation loyalty, the kind that actually increases average order value and customer lifetime value, is about much more than than just rewards. Offering rewards blindly or only as a discount mechanism can crimp margins and condition customers not to pay full price.
There's a better more holistic way...
Earning loyalty must also earn you a return.
Rethinking Rewards: Loyalty That Rewards You
Rather than a one off pop-up or discount...
What if you were to reimagine rewards as not solely a way to trade a discount for a purchase but as a sophisticated and flexible tool designed to incent a variety of desired customer behaviors?
It's already been thought of and it's called Incentive Marketing, or so says Josh Enzer, a co-founder at Swell Rewards, which creatively uses incentives to help ecommerce merchants attract, engage, and retain customers. Swell offers a platform that includes rewards, referrals, and email capture that merchants can use to tailor loyalty programs to achieve specific business objectives.
"It takes so much more than rewarding a purchase to earn a customer's loyalty today," Enzer says. "Our philosophy is that keeping the customer engaged throughout the lifecycle creates a much bigger win for the merchant."
The objective is simple and twofold:
Get customers to purchase more frequently
Get customers to spend more on each purchase
To help merchants achieve these goals, Swell designs a dedicated Rewards page directly on a merchant's Shopify Plus site that looks and feels exactly like every other site page. Additionally, the page is personalized to the individual loyalty member and allows program members to:
View their points balance
See how to earn points
Redeem points
The results?

Image via: Kopari Beauty
To date Swell's rewards platform has helped merchants achieve the following:
10.9 billion points earned
1.4 million desired customer actions taken
6.9 million users rewarded
9.2X average ROI
"It's such a nice feeling that we are contributing directly to the success of people's businesses and they're getting a 5,10,or 20X return on their investment," Enzer says. "It makes me feel really good that Swell is helping entrepreneurs become more successful."
Want to see exactly how Swell can work for you?
Here then are three ingenious Swell Rewards loyalty integrations for Shopify Plus merchants that can be adapted to help you earn loyalty that also earns ROI:
Loyalty Integration #1: Rewards Integrated With the Checkout
Did you know offering rewards can actually hurt conversion rates?
It's true...
Customers who have earned points or are in possession of a discount code expect to be able to redeem those rewards when checking out. But the reality is loyalty programs aren't always integrated with the checkout making it difficult for customers to redeem their rewards when attempting to make a purchase.
"We hear horror stories all the time," Enzer says. "It's a huge issue and customers can become extremely frustrated when they're unable to apply their discount code or redeem their rewards when checking out."
The result, according to Enzer, is a decrease in conversions; if people who have earned rewards are unable to use them they're simply less likely to checkout.
It's why Swell Rewards seamlessly integrates loyalty with the checkout.
For instance, customers loyal to Kopari, which sells beauty products made of organic coconut oil, can easily apply their rewards when checking out. Specifically, note how Kopari's checkout allows customers to instantly check their rewards balance and then select from a drop down box the size of the points discount they'd like to apply to their order:

Image via: Kopari Beauty
Swell Rewards uses the Shopify Plus checkout.liquid asset to customize checkouts for merchants interested in allowing loyal customers the flexibility to redeem their rewards when and how they prefer. The integration is painless and can be up and running in just a couple of weeks.
"Integrating rewards with the checkout improves the onsite experience and makes life much easier for the customer," Enzer says.
The integration, according to Enzer, decreases the odds a customer will abandon cart because he or she cannot redeem the rewards they've earned.
The result is a lift in conversions and loyal customers likely to spend more.
Loyalty Integration #2: Referrals as a Customer Acquisition Tool
Just for a moment...
Suspend your assumptions about loyalty, won't you?
Sure, successful rewards programs can:
Lift average order value (AOV)
Increase customer lifetime value (CLV)
You're right- rewards are an ROI-generating way to retain customers and increase their value over time.
But they can be much more...
In fact, it may seem counterintuitive but loyalty- a virtue that is earned over time- is something that may be leveraged to acquire brand new customers.
"We know referrals can be a valuable customer acquisition tool for Plus merchants," Enzer says. "The best part is the merchant only offers a discount or rewards points if an existing customer's referral results in a new customer."
Importantly, merchants can choose how they wish to execute referrals. In the case of Kopari, an existing customer simply navigates to the Referral section on her Rewards site page to access a referral code that may be shared with friends and followers who can use it to receive 10% off:

Image via: Kopari Beauty
When a friend uses the code to make a purchase, the person sharing the referral link earns 150-points that may be applied as a discount on future purchases.
NOTE: The referral link may also be used in pop-ups.
Vanity Planet, a high volume Shopify Plus merchant selling beauty and skin care products, incentivizes a myriad social sharing behaviors by offering a different number of points based on how valuable the behavior is to the merchant. Notice the referrals, the link is seen here in a pop-up, earn significantly more points than other behaviors:

Image via Vanity Planet
Why might Vanity Planet place a higher degree of importance on referrals?
Here's what makes this such an effective customer acquisition tool..
Instead of paying up front to acquire customers as you would with PPC ads, referral links allow brands to be certain their customer acquisition costs (paid in the form of referral points or discounts) have resulted in a new customer who has already made a purchase.
"The engagement we're seeing with these posts is awesome," Enzer says. "It's a really cheap way to acquire customers and remember, the merchant only pays the referral points if someone makes a purchase so it's also really low risk."
Loyalty Integration #3: Customization Yields Better Data
Let's go beyond the standard "points for purchase" mindset...
Instead, let's consider how we might use rewards to incent customer behavior that yields a longer lasting business advantage.
"We like to drill down into how to use rewards to build a better business," Enzer says. "It's about using incentives to drive behavior that yields long term value."
The key is a loyalty solution flexible enough to meet the specific needs of complex businesses.
For instance, when Rhone, which sells premier men's activewear, came to Swell Rewards a number of months ago, one of their goals was to get more men to fill out the brand's lifestyle quiz. The quiz yields mission-critical insight and data that positions Rhone to make better data-informed decisions that drive growth.
It required a customization far beyond a standard rewards box...
So Swell used its Actions API to tailor a deeply-integrated program specific to Rhone which would not only reward customers for a variety of actions like referrals and purchases, but also for completing the brand's all-important lifestyle quiz:

Image via Rhone Apparel
The customer earns 100 points he can use toward purchase discounts and Rhone acquires valuable customer data it can use to better design and market its products. Notice the custom solution also leverages Swell's Javascript SDK which embeds specific program elements, like points balances, directly on a user's rewards page:

Image via Rhone Apparel
As of this writing, thousands of people have earned points filling out Rhone's lifestyle quiz. Swell's program has also generated the following results for Rhone:
2.4 million points earned
18,000 desired customer actions taken
5.3X ROI to date
It's not the only way Swell uses its technology to fit specific businesses.
KidsShoes.com, which sells kids dress shoes and boots and does business in a space notorious for size-related returns, has created a unique iPad application in which parents can place their child's foot on the tablet to ensure they order shoes that fit perfectly:

Image via KidsShoes.com
To incent parents to use the iPad sizing application, Swell creatively used its API to offer parents rewards for using the tool to ensure a proper fit. Not only is Swell's incentive marketing one reason customers choose KidsShoes over competitors, but it can also help reduce costly returns and yield results like these:
3,000 desired customer actions taken
5X ROI in just three months
Reverse Engineering Loyalty
That's exactly what Swell rewards does for each of it merchants...
Instead of blindly offering a one-size-fits-all solution regardless of a merchant's specific needs, Swell has created a platform with the flexibility necessary to create tailored merchant-specific incentive marketing programs.
Swell strives to make each program it designs unique to the merchant...
In fact, Enzer suggests a good night's sleep is riding on it.
"Our biggest nightmare would be to see the same rewards program replicated across many merchants," Enzer says. "It's why we're so passionate about designing programs for merchants that allow them to use our platform so that it works for their specific business needs."