Three Stealth Checkout Optimization Techniques for Cyber Monday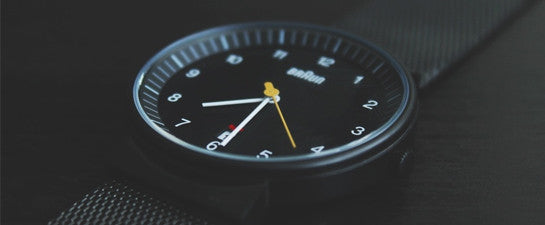 The largest single online sales day ever...
That's the coveted record last year's Cyber Monday earned as consumers in the U.S. spent more than $3 billion online.
If there's to be another record year...
The world is going to need your help.
Why?
An estimated $4 trillion worth of merchandise will be abandoned in digital shopping carts cart this year, in many cases, because of flaws in the checkout experience like:
Poor navigation
Complicated checkout process
Unexpected costs
Few payment options
Lack of trust or security
While on the decline, research suggests the shopping cart abandonment rate is still likely to be well above sixty-percent:

Image via: Formisimo
You can do better...
Optimizing the checkout will not only help your bottom line on Cyber Monday but long after the holiday shopping season has passed. In fact, checkout optimization is a gift that keeps on giving.
Here then are three (sometimes overlooked) stealth techniques you can use to optimize the checkout just in time for the Cyber Monday rush:
Technique #1: Form Trust (Literally)
Ever bought something from yourself?
If not you haven't walked a mile in your target market's shoes...
Which means you may not be aware of any conversion friction that exists in your checkout forms.
Remember, your transaction form is an important tool in establishing trust. You may have convinced a consumer to purchase from you but the form is where you persuade them that you can be trusted with their personal and financial details.
How can you do this quickly?
Prominently displaying trust seals or security symbols, such as SSL certificates, on the checkout form is one way to immediately illustrate people can trust you. For instance, when an online hotel booking site hampered by high cart abandonment rates added an Extended Validation (EV) SSL certificate conversion improved by 30%.
Separately, this digital marketing firm observed a 42% lift in conversions after adding a trust seal.
NOTE: Consider testing trust seals alongside social media profiles which can offer shoppers additional reasons to trust you:

Image via: Crazy Egg
Think about this… 
A study by Smallbizgenius discovered nearly 61% of shoppers did not make a purchase because of the absence of a trust logo.

Image via: Shopify
Keep in mind not all trust logos are created equal. Research also suggests more than 75% stated that they didn't purchase because they could not recognize the logo.

Image via: Shopify
Lastly, consider adding your phone number or a live chat option to the checkout to improve your conversion rate this Cyber Monday. The ability for consumers to reach out and connect with a real person on the phone or in a live chat may be just what they need to complete the checkout process.
Technique #2: Create Urgency with Time Sensitive Discounts
Urgency is a trigger…
So pull it for your customers, won't you?
Creating a sense of urgency can trigger your customers to purchase sooner than they otherwise might this Cyber Monday.
How to do it: Consider prominently featuring a countdown timer.
Timers may even be used in advance of a sale or product release to stimulate demand and earn checkout trust before consumers can checkout. In fact, data suggests 99% of consumers who don't actively look for products admit time sensitive offers stimulate them to make a purchase:

Image via: Optimizely
You can even split test urgency…
Check out this test, courtesy of Crazy Egg, and note the only difference in the two landing pages is a countdown timer:
Variation A

Image via: Crazy Egg 
Variation B

Image via: Crazy Egg
Test Results: The sense of urgency inherent in Variation B converted 3X more than Variation A
Here's what happened to the conversion rate as Variation B was gradually introduced to site visitors; the conversion rate shot up from 3.5% to 10%:

Image via: Crazy Egg
Ready to customize an offer just in time to juice sales this Cyber Monday but not sure you're technically savvy enough to pull it off?
No worries…
You can still offer your site visitors custom offers with a brand new tool now available to Shopify Plus merchants. It's called Shopify Scripts and allows you to quickly and easily  write your own custom code to create custom incentives for your site visitors.
Here is one noteworthy example:
GoPole, an online store that offers users versatile and innovative mounts for their their GoPro cameras, ran a summer promotion using Shopify Scripts, which allowed the company to offer multiple free gifts based on the amount spent:

Image via: Shopify

Image via: Shopify
WARNING: Do not present your customers with unexpected shipping costs at the time of promotion as unexpected shipping costs discovered during checkout are a leading reason for cart abandonment. If your incentive is going to increase freight costs be sure to let customers know upfront.
Technique #3: Checkout Progress Indicators (for Plus Merchants)
How much farther, mom?
Remember repeatedly asking this question as a child on long road trips with the family?
Guess what?
Online shoppers are a lot like children stuck in the car for extended periods of time; they want to know how much progress they're making.
Research conducted by UPS found that 20% of customers abandoned cart because the checkout process was confusing and too long:

Image via: Econsultancy
Progress indicators can address this problem.
REAL TIME EXAMPLE: Congratulations! You've now read 86% of this blog post. Keep going, you're almost finished (& much smarter)!
By clearly showing people where they are in the checkout process you can eliminate some of the uncertainty that can come with purchasing from an ecommerce site for the first time or after a design overhaul.
Remember, 27% of cart abandoners quite due to time constraints. So if your prospect is pressed for time she's more likely to continue with the process if she knows how close she is to the finish line.
For example, Apple allows consumers to note their progress by displaying the checkout steps on the screen and expanding them as you click on each one. This process works especially well on mobile devices as customers are only required to scroll down to complete the checkout:

Image via: Econsultancy
On Cyber Monday...
...don't leave money on the table by directing shoppers to a flawed, difficult to use, or poorly designed checkout experience.
Improve your Cyber Monday conversion rate by:
Earning trust with your checkout form
Creating urgency with time sensitive discounts
Embedding checkout progress indicators
Not only will your checkout be optimized long after the holiday shopping season but you'll also dramatically improve the odds that shoppers sampling you on Cyber Monday will ultimately become repeat loyal customers.