Three Ways You Can Leverage Reviews to Improve Loyalty, Engagement, and Social Commerce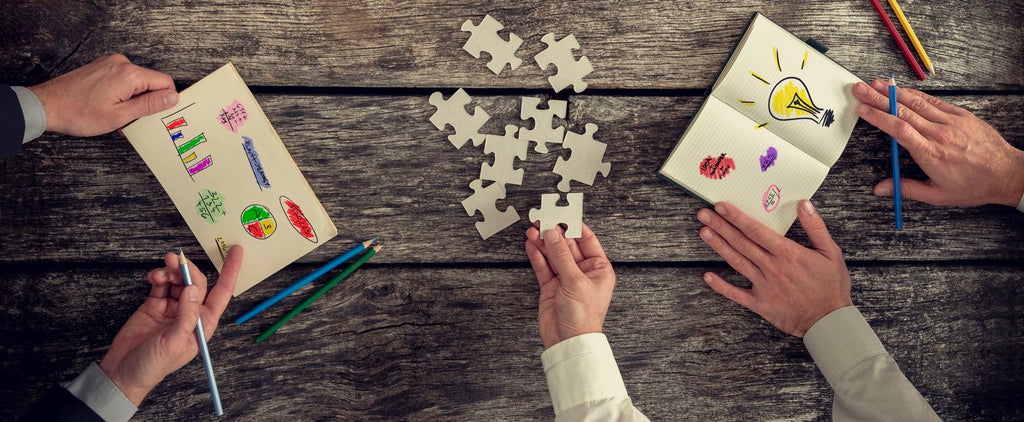 Reviews allow you to be silent but persuasive...
Your customers are doing the talking and influencing others for you and free of charge.
It's one of the most powerful and effective ways to lift conversions.
But what else can this type of UGC do for you?
Instead of perceiving review generation as something wholly controlled by the consumer, begin seeing it not only as something you can inspire but also as a tool to increase customer loyalty, engagement, and social commerce.
Instead of hoping your reviews are found, integrate them into your ecommerce strategy and proactively use them to magnify your value, earn trust you can't on your own, and increase sales.
Here then are three unique ways you can leverage your reviews to improve nearly every facet of your business:
Technique #1: Incentivize Reviews With Loyalty Points Instead Of Coupons
The customer is boss...
With a supercomputer now in nearly every pocket, the consumer can easily price check, search for discounts, and often erode much of the pricing power a merchant has.
The best deal often beats out the best product or offering.
Even worse, merchants often make matters worse by engaging in a race to the bottom by trying to outdo one another when it comes to discounts- especially when seeking coveted reviews.
Blindly offering coupons is a surefire way to crimp margins.
The consequences of offering coupons can easily become magnified and harmful to your store's health when you offer them in return for reviews or referrals; imagine launching a massively successful review and referral program only to see margins crushed by coupons.
The solution is to swap coupons for points.
In fact, offering points can help you become more profitable than merchants who are overly reliant on coupons or discount codes in return for valuable UGC.
Here's one way to capitalize; Swell Rewards, an incentive marketing firm and Yotpo, which helps merchants turn reviews into sales, have partnered to show how powerful points in lieu of coupons can be. Instead of offering discount codes, you can now reward customers for leaving reviews with loyalty points.
The benefit of offering points is that you are giving reviewers a reason to make additional future purchases rather than simply discounting a current purchase.
Campus Protein, which sells health and wellness supplements does a great job of this. Instead of blindly offering a discount in return for a review, Campus Protein uses points to inspire existing customers to leave a review:
Existing customers willing to leave a review can earn thirty points that may be easily redeemed for discounts on future purchases or free shipping:
To complement reviews, Campus Protein also uses points to incent users to refer their friends with a unique discount code. The code may be shared via email or social media platforms:
Separately, Campus Protein uses points as a carrot to incent a variety of desired behaviors that the company deems valuable, all of which can lead to highly coveted UGC:
Want another intelligent way to look at the benefits of offering points over coupons?
Here's an analogy from Josh Enzer, co-founder of Swell Rewards:
"Coupons can be like using a fire hydrant to put out a lighted match. Sometimes, customers will actually do what you're asking in exchange for a very small incentive, and points allow the merchant to fine-tune the amount of credit they're willing to give to a much more precise degree."
BONUS: 17 Ways Customers Can Be Rewarded By Engaging With Your Brand
Technique #2: Use Instagram To Enhance Social Commerce
Instagram can help you fill and move prospects through the sales funnel...
The key is weaving the user generated content Instagram yields into the overall customer experience.
Social commerce, or the ability to easily make purchases via social media platforms, brings the immediacy of traditional retail to the online shopping experience. In doing so, brands also provide themselves opportunities to directly connect with customers and express their unique personality.
For instance, Danish Skin Care, an online seller of anti-acne creams, does a fantastic job of seamlessly weaving reviews, social shares, and referrals into its ecommerce store:
The company, which was founded by a young entrepreneur who wanted to cure his own acne, often uses UGC on Instagram that highlights the founder and products actual customers have purchased to ameliorate their blemishes:
Ecommerce stores that blend community with customers remove much of the skepticism prospects have about your products. Blending social with commerce allows merchants to strategically position products in the hands of those who are most persuasive; actual customers.
Fostering authentic customer endorsements via user-generated content can result in increased sales and retention rates.
Fill your on-site shoppable Instagram feed with aspirational pictures to express your brand's values and evoke an emotional connection from the viewer. You can leverage Instagram UGC in the following three ways:
Pre-Launch
Leverage Instagram to take some of the guess work out of product development...
It's exactly how apparel merchants avoid becoming stuck with thousands of dollars of unwanted inventory that may never sell.
For instance, instead of blindly creating merchandise he hopes will sell, rapper 2 Chainz' team tests t-shirt design images on Instagram to gauge customer interest:
The feedback is analyzed; unpopular designs are killed and never produced which avoids costly inventory builds. Conversely, popular designs are turned into merchandise that has earned the popular rapper millions of dollars.
Here's 2 Chainz' manager, Charlie Jabaley, on the benefits of this model:
"Now we understand exactly what people want. We know in real-time what's popular and what's not which really de-risks the merchandising process and allows us to make only what fans are willing to buy. We're seeing results in real-time. That let's us create popular t-shirts on demand which is really exciting."
Pre-launch on Instagram and use the UGC and feedback you get to make smarter product design and development decisions while simultaneously avoiding costly mistakes.
PPC Advertisements
Nearly two thirds of consumers say they read online reviews before making a purchase...
In fact, research suggests reviews can result in a significant lift in sales:

Image via: Econsultancy
Now consider the ROI an advertiser can generate using Instagram ads, especially after Instagram implemented a strong "Shop Now" call to action:

Image via: Nanigans
The math here is rather simple...
Combining Instagram ads with UGC like reviews can offer ecommerce merchants the best of both worlds and supercharge returns. Not only are you leveraging Instagram's audience targeting power, but you're also improving the customer experience by not making customers hunt elsewhere for social proof like reviews.
Notice the turbocharged engagement and UGC in the ad below; more than 202-thousand "likes" and more than 1,300 comments:

Image via: Ad Espresso
The result is less purchase friction and the possibility of outsized campaign ROI.
UGC Campaigns
Inviting your customers to post images can offer surprising insights...
In fact, UGC campaigns may even reveal or help you better understand how customers are using your products or what types of products your followers might be most willing to purchase. For instance, you can use UGC campaigns to crowdsource product ideas or customer preferences as Lays recently did when determining which chip flavors to offer:

Image via: Yotpo
This type of insight can direct your marketing efforts, help you become more efficient, and assist in identifying new audiences to target.
Or, consider running UGC campaigns that encourage followers to post pictures that speak for your brand and ultimately lift conversions. Here's how T-Mobile creatively used UGC to boost engagement and poach customers from the competition:

Image via: Yotpo
Technique #3: Use UGC to Enhance the On-Site Search Experience
It may not always be top of mind for you...
But on-site search is often extremely important for a consumer in search of a specific product to investigate or purchase. By now you know how important it is to ensure your on-site search is up to date and yields relevant results even in the event of misspelled searches.
That's no longer sufficient though...
At least not for merchants who want to offer consumers a next generation on-site search experience.
Improve your existing Shopify on-site search experience with Findify, a Swedish outfit that aligns on-site search with human behavior and thought processes that results in a more personal, relevant, and accurate on-site search experience. The company's machine learning not only identifies and ranks products based on which are most likely to convert, but can also incorporate UGC powered by Yotpo to offer consumers the social proof often necessary to convince them to checkout.
In a nutshell, Findify and Yotpo can work in tandem to offer your site visitors a search experience that is not only ultra-relevant but one that is also laced with persuasive reviews consumers might otherwise leave your site to seek out.
The combination can keep visitors on your site and lift conversions.
Here's exactly how it works:
Let's say a consumer visiting the United World Soccer site searches for Manchester:
The on-site search powered by Findify dynamically filters results based on the site's customer behavior and trends. The solution's "Smart Autocomplete" can even help consumers find exactly what they want faster and mitigate typos.
Besides helping consumers find what they really want, a Findify search like this one also yields Yotpo powered UGC in the form of 5-star ratings:
Instead of leaving the site to see what others have to say about a particular product, consumers can access all of the information they require to make a purchasing decision from verified buyers right there on-site:
Even better, the Findify-Yotpo on-site search combination can also recommend items with reviews for upsell and cross sell opportunities that can significantly boost average order value (AOV).
Review Your Review Strategy
Reviews aren't just reviews...
They're tools to be used in a variety of contexts that can dramatically improve many facets of your business.
You likely work extremely hard to earn reviews.
Instead of allowing them to sit idle or remain scattered across a variety of contexts, integrate them into your ecommerce strategy in the following three ways:
Empower customers to leave influential reviews or make trusted referrals by rewarding them with points rather than discounts
Leverage Instagram's impressive engagement by integrating reviews and other forms of UGC into product development, PPC advertising, and social commerce strategies
Inject your on-site customer search experience with reviews customers might otherwise seek out elsewhere to lift conversions
Let your most satisfied customers do the talking- and selling- for you.
Integrate UGC throughout the customer experience to earn trust that ultimately earns sales.