Why You Should Stop Promoting Your Brand & Inspire Customers to Do It For You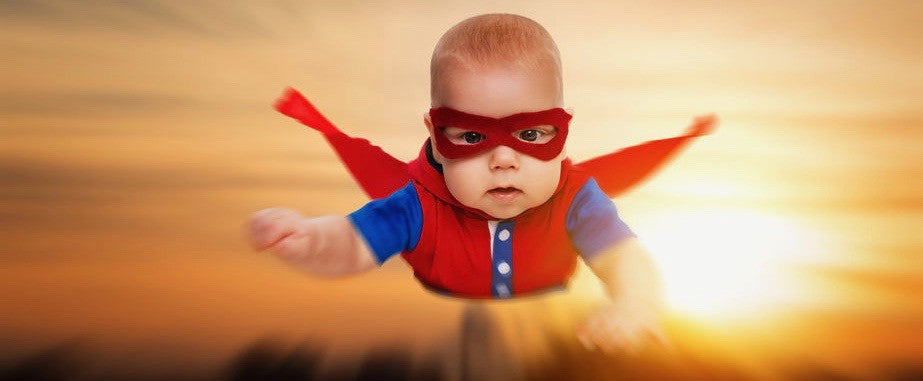 What if you stopped promoting your brand altogether?
I'm talking about outsourcing your branding duties to a bunch of strangers over whom you have no control.
Scary, huh?
In reality, this is one of the secrets the best brands in ecommerce employ to outperform their peers and accelerate growth.
I know what you're wondering; if I stop promoting my brand who's going to do it for me?
The answer is your customers who have an itch to create content for you.
That's unique vision and value of leveraging user generated content or UGC marketing, or the reviews, unboxing videos, and images customers create themselves after purchasing from you.
Stop promoting your own brand, and instead enable your community to promote it for you.
THE OLD WAY: Businesses often approach marketing with a megaphone and promote their own brands by yelling the loudest.
THE NEW WAY: The companies that have been most successful online have one thing in common: they've built a true UGC marketing platform.
This means enabling your community to have discussions about your brand or products, rather than talking at them yourself. You can empower your community to do this 3 ways:
#1: On-Site
Widgets, Tabs and Carousels
#2: Social
Share reviews as organic posts and encourage your community to discuss them
Use Ads with your community's content
Reviews tab on Facebook
#3: Search
Add reviews to your Google AdWords
Add reviews to your Google Product Listing Ads
Store reviews as static HTML so that they're indexed by search engines
Ready to get started?
Below are five ways to outsource your branding and empower your community to sell your offering for you:
#1: Sharing Reviews on Facebook
Want persuasive reviews and more site traffic?
Then get social where social lives!
Reviews are inherently social; written by real shoppers in order to help others. Sharing your reviews on Facebook with links back to your site can lead to more traffic to your website and more sales.
Here are some best practices when sharing reviews on Facebook:
Share product reviews
The product image should be UGC by your community
Choose reviews that contain emotion
Make sure to add a thoughtful caption that encourages discussion about the review
#2: Leverage UGC With Facebook Ads
This is the digital equivalent of pouring gasoline on fire...
Compelling UGC that also gets a PPC push.
Sharing reviews on your Facebook is a great way to engage your existing Facebook community, and drive repeat traffic back to your store. But what about reaching people who haven't heard of you yet? Facebook Ads with your existing community's UGC can be a great way to do just that.
Since Facebook itself is built on community, UGC-based ads perform better than typical ads. It's been proven that adding UGC (reviews, photos) to Facebook Ads increases their performance.
Consider using these three kinds of Facebook ads:
Product ads
Dynamic retargeting ads
This powerful combination can significantly lift conversions as well.
Review-based ads have a 4x higher click through rate and 50% drop in cost per click.
#3: Add a Facebook Testimonials Tab
Your Facebook is likely missing something...
It's actually an important piece of your UGC marketing strategy.
By now it's common knowledge that verified reviews increase conversions on-site. But not enough people realize that they have a similar effect on Facebook as well.
One way to showcase your reviews is by sharing them.
Another is by adding a Testimonials Tab to your Facebook page, and showing all your reviews at once.
Conversion Optimization Tip: Each review should have a link at the bottom of it that directs the Facebook user to the related product page on-site.
#4: Integrate UGC With Your SEO Strategy
Search engines don't just list to what you have to say about your brand. They also listen to what other people have to say about you.
Here are 5 reasons why reviews benefit SEO:
Reviews provide search engines with fresh, relevant content
Reviews shape basic SEO attributes naturally
Reviews naturally help your site rank for long-tail keywords
Reviews boost social SEO
Reviews are great for both automatic and manual optimization
MYTH BUSTER
We're often asked by how brands can remove negative reviews as they don't want to perform worse on search.
THE TRUTH: Unfortunately, many people are under the false impression that bad reviews will hurt their SEO. In reality, you won't be penalized. Google knows no one is perfect, and that even the best sites can get bad reviews.
THE TAKEAWAY: The team of manual reviewers at Google are taught to take negative reviews with a grain of salt and dig deeper to understand the overall reputation of a site. Their guide for manual SEO rates specifically says to read the negative reviews and bad feedback before assuming it accurately reflects a site's reputation. In this way, Google will not penalize sites that receive bad reviews if there is more content that points to the site being reputable.
#5: Use UGC to Boost Crawl Frequency
You want search engines like Google crawling your site...
That's what will ultimately help you climb the search ranking ladder.
But for those relying on reviews to power their SEO, there's a technical hiccup that must first be overcome.
A common SEO issue for ecommerce sites is that product review functionality tends to rely on AJAX, iframes, or subdomains, which make it difficult, or even impossible, for search engines to match product reviews with product pages.
Luckily, there are a couple of solutions.
The best solution is to embed review content as part of the html code (also known as inline SEO), although this usually requires a complicated integration. While difficult, it ultimately increases crawl frequency and generates almost two times referring search phrases and non-brand organic traffic.
An easier alternative than embedding review content in HTML is to add a minisite, or a static webpage that contains all the data generated from product reviews.
Here are a few ways to start collecting reviews to power your SEO:
Integrate reviews or testimonials on your site and offer discounts or coupons for writing or sharing reviews
Use on-site FAQ sections and forums that encourage discussion between users and build up long-tail keywords
Find a cohesive hashtag for a marketing campaign for your brand and encourage users to use it.
BONUS: Email Marketing Campaigns
UGC infuses paid campaigns by putting the customer first. Promoting your customers, not your products. This is a deep mindset shift.
Consider adding UGC to your existing emails by thinking which emails need UGC and which UGC should you add?
You could create workflows based on customer sentiment- happy customers vs unsatisfied customers -or even change up your product line based on feedback.