Your 3 New Year's Resolutions for Shopify Marketing 2016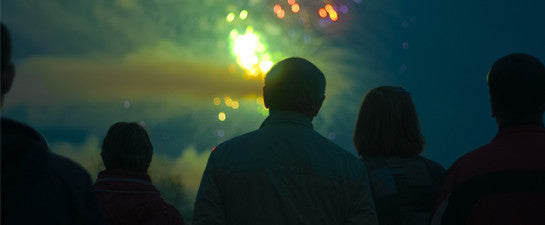 Is your online store ready for 2016?
Yes, it's that time of year again. Pretty soon you'll see people starting new diets, throwing away their cigarettes and cramming the gyms. But have you made the right New Year's resolutions for your Shopify store?
We've done our homework on what experts are saying will be the most important new marketing trends of 2016 and organized each into our list of 'Your 3 New Year's Resolutions for Shopify Marketing 2016', so you're online store can be first to capitalize.
1.) Mobile Apps
Mobile apps are one of the best ways to improve your online store, not to mention the easiest. Through the Shopify App Store a great variety of mobile friendly apps are available for all sorts of different purposes. Why are mobile apps one of the best and simplest ways to improve your online store?
Take the following into consideration: Google announced their 'Mobilegeddon' algorithm update in 2015, which is meant to phase out websites not optimized for mobile. Not only that, they also announced mobile traffic has now overtaken desktop traffic in 10 different countries.
To test your website in order to insure your Shopify store is optimized for mobile you can test your URL using Google's 'Mobile-Friendly Test' by clicking here.
And if there's one feature mobile shoppers enjoy it's apps. The use of retail mobile apps rose by 174% in 2014, and consumers continue to use retail mobile apps at historically high rates. For Shopify's introduction on how to 'Build an app' for your online store click here.
The 'Mobile App For Your Shop by Shoutem' is available from the Shopify App store and will let your customers search, browse and purchase products on the go, grow your mobile sales, and customize your mobile shop with push notifications, as well as social and local streams to drive customer engagement.
For a great 3rd party developer of customized mobile apps for Shopify check out www.como.com and their 'Create a Mobile App in 3 Easy Steps':
(via: como)
Select 'ecommerce' from the options:
(via: como)
And specify 'Shopify' from the list:
(via: como)
Check out a complete list of app-makers by clicking here.
2.) Video Ads in Your Marketing Campaigns
Videos are not just an important component of modern online marketing campaigns, but more than ever are becoming the go-to medium to boost the results of your marketing efforts and for your Shopify store.
A recent survey found 96% of consumers find videos helpful when making purchase decisions online.
Additionally, Google are beginning to feature video ads (behind Yahoo, Bing, Facebook, etc.) in their search engine results page (SERP) and PPC advertising. Since these types of ads seem to be more popular, you might want to consider adding them to your ad campaigns.
Using the word 'video' in an email subject line boosts open rates by 19%, increases click-through rates by 65% and reduces unsubscribes by 26%.
However, if you do decide to utilize videos in your marketing campaign don't forget to disable autoplay in your video options. There are way too many brands out there who use autoplay for videos featured on either their online store or marketing campaign.
Not only is this annoying and might cause your customers to lose interest or navigate away from your online store, but even if shoppers do stay videos on auto-play can be distracting.
Check out the following video marketing examples for a successful way to include videos on your Shopify store:
(via: 53)
(via: O2 Canada)
53's video example features more of a 'lightbox' style popup that floats overtop of the page when clicked, and Only Growth client O2 Canada is another example having their YouTube videos embedded right into their page's content.
For Shopify's introduction on 'How to insert or embed videos in blog posts, pages, product descriptions, and collection descriptions using the rich text editor' for your online store click here.
If you happen to be a do-it-yourself Shopify store owner/marketer, you might like to consider investing in your own DSLR camera and a copy of Adobe Premier Pro software, but for everyone else there's always ad agencies/marketing firms to assist you in the task of creating professional, high-quality videos.
Also, when planning your marketing campaign consider the Retargeting Approach:
You can take the retargeting approach by installing Shopify's AdRoll retargeting app.
On average, most ecommerce shoppers who visit your online store end up leaving your site without making a purchase. Only 2% of online shoppers convert on their first visit to your site. AdRoll helps bring back the other 98% by reaching bounced visitors with your ads across the web, mobile, and social networks.
Install the app this new year and get some FREE ads done by the AdRoll team.
For help with your Shopify store and with optimizing your online marketing, email campaigns, PPC, and retargeting, check out Only Growth's services page or contact us today for your free quote/consultation.
3.) Use Niche Social Media Platforms to Increase Loyalty and Long Term Value of Your Customers
Niche social media (such as Snapchat, Instagram, and Pinterest) are getting more and more traction as legit online marketing platforms.
The fact that they exist in app form has a lot to do with this as mobile use is ever increasing. As of Q2 2015, mobile now accounts for 38.86% of all visits to eCommerce sites. The ease with which this type of media is shared allows your online store to build a following of your most brand loyal customers much in the same way marketers of days gone by used to build mailing lists.
For ideas check out these great utilizations of niche social media by Only Growth clients:
Vintage Marquee Lights - Instagram:
(via: Vintage Marquee Lights)
As you can see, their list of 6,082 followers at the time of this screen capture is 6,082 customers on their 'mailing list', who automatically get a new photo/video in their news feed every time Vintage Marquee Lights posts one to Instagram.
EVOLVh - Pinterest:
(via: EVOLVh)
Pinterest allows you to take your online stores marketing campaign many different directions. Followers can follow your online store's brand much the same way they would on Twitter and Instagram, but since you can start many different 'boards', Pinterest allows you to better categorize your posts by interest.
So, there you have it, 3 New Year's Resolutions for you and your Shopify store … Hope that gives you at least a few ideas, and better yet, they're resolutions you can keep. Happy New Year!
Need help implementing any of the above or not exactly sure how? Contact us today for a free consultation.