How The Best Digital Agencies Are Reimagining What's Possible With Shopify Plus & Pushing The Platform To The Extreme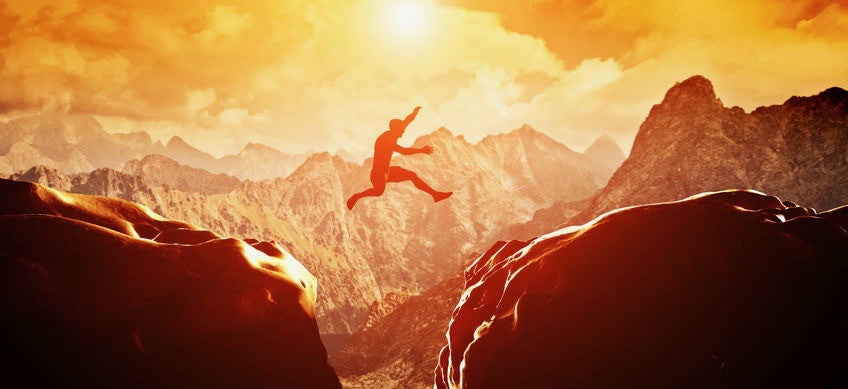 They've all whispered in your ear...
Competing platforms want you to believe that choosing Shopify Plus as your ecommerce platform is the digital equivalent of tying one hand behind your back; that choosing Plus materially limits what you can create and do with your ecommerce store.
The world wants you to believe Plus isn't flexible enough to meet your needs.
Full disclosure, there's no arguing that merchants opting for a hosted ecommerce platform often make relatively small sacrifices in return for the reliability, scalability, and cost-effectiveness of cloud-based ecommerce.
Plus is not immune to this reality...
But to say Plus isn't ultra-flexible or can't be customized in ways that just might blow your mind is downright false. It's also disrespectful to the agencies that have identified Plus as the sole platform on which they wish to design and develop for merchants like you.
At Only Growth, we're proud of the way we've stretched Plus to meet our client's unique needs...
But we're not the only agency customizing the platform to help merchants achieve amazing feats of ecommerce. In fact, this post was created to debunk the myth that Plus can't be ultra-customized by highlighting several agencies- our competitors- that have have flexed, bent, and stretched Plus to create amazing custom implementations for merchants with extremely unique needs.
Ignore the whispers, won't you?
Instead, take a look at the proof.
Below are three custom implementations- thanks to the brilliant expert agencies kind enough to illustrate exactly how they're pushing Shopify Plus to its limits and beyond:
Custom Implementation #1: License Restricted Geolocation
Admit it- you think selling t-shirts is the minor league of ecommerce...
If you haven't pondered it yourself you've probably heard a fellow merchant say in the midst of a frustrating experience- "Life would be so much easier if I just sold t-shirts for a living."
Try telling that to the folks at TeeTurtle, which sells adorable, humorous, and pop-culture related t-shirts. While the company has a team of in house artists that design shirts, it also sells shirts created by guest designers. A quick scan of the site indicates TeeTurtle is likely involved in some big league licensing agreements with collections from well known brands like Star Wars, Marvel, and Sonic the Hedgehog:

Image via: TeeTurtle
This can be a major headache though...
Licensing agreements can be complex and require a licensee to follow strict guidelines when it comes to who and where licensed items may be sold. For instance, a merchant who licenses a brand may have exclusive rights to sell in a certain country. It means another licensee isn't allowed to sell branded items in the country in which the other licensee has exclusive rights.
This can make for major checkout headaches for merchants with licensing agreements who sell globally.
That's why TeeTurtle turned to the experts at Bold Commerce, a digital agency that helps merchants increase sales and is one of Shopify's top app and development partners, to ensure it didn't run afoul of its licensing agreements and expose the company to unnecessary legal risks.
TeeTurtle, according to Bold Commerce, has special licensing deals that are only available for sale in certain countries. It's why the developers at Bold customized a solution that restricts licenced products from being sold in certain geographical locations not covered under TeeTurtle's license.
The License Restricted Geolocation customization works like this:
It only allows customers to checkout with certain products based on their shipping/billing location put into the checkout
If a customer in a certain location isn't allowed to purchase the item, Bold's solution will remove or ask the customer to remove the item before moving forward
Let's say you want to purchase a Star Wars t-shirt like the one below:

Image via: TeeTurtle
Now let's say that during the checkout, when you're asked for your shipping information, you tell TeeTurtle to ship the shirt to you in Egypt:

Image via: TeeTurtle
The License Restricted Geolocation customization automatically identifies Egypt as a country not included in TeeTurtle's licensing agreement, empty's the customer's cart, and prevents the sale from occurring:

Image via: TeeTurtle
The customization not only keeps TeeTurtle out of hot water with the licensing lawyers, but also makes it extremely easy and attractive for customers to continue shopping for other designs they'll love and may be legally allowed to purchase.
Custom Implementation #2: Digital Showrooms That Allow Customers To Experience Merchandise & Style Combinations Virtually
It's happened to a lot of us who shop online for home decor items...
We visit a site, are overwhelmed by the number of choices or style combinations, and leave without making a purchase because we can't see on the site how all of the items in which we're interested might look together in our homes.
It's just not the same experience as shopping in a physical showroom.
This was the problem facing Boll & Branch, an online seller of top quality sheets and bedding. The company offers an array of products that may be mixed and matched. But customers were often uncertain of which styles naturally matched or complemented one another.
They loved Boll & Branch's products, but were unsure how they'd look together in their homes.
So the brilliant folks at BVAccel, a digital design, development and marketing agency that implements and executes growth strategies for top ecommerce merchants, came up with the Shop By Room concept to solve Boll & Branch's problem and allow the customer to mix, match, and experience firsthand how different items look together.
Thanks to BVAccel, Boll & Branch customers can now shop virtual rooms like the Morning Sunshine, which was styled by a professional interior designer:

Image via: Boll & Branch
Customers who see something they like can simply click or touch the Shop This Room button and instantly identify the sheets, pillowcases, and blankets included in the room. They can then select the items they'd like in the size and color they prefer and instantly add them to their cart:

Image via: Boll & Branch
Without a virtual showroom like this, customers would be forced to guess the items in the room and search the Boll & Branch site hoping to recognize them. Customers who add an item to their virtual bag can easily check their bag and remove or add different items.
The BVAccel customization offers customer 15 different rooms from which to shop so customers can choose the one that best matches their style or preferences:

Image via: Boll & Branch
The customer experience is exponentially better, according to Elena Pignatelli, BVAccel's Senior UX/UI Designer:
"If you can emulate the experience of shopping in a showroom online, your users will feel more connected to the brand and inspired. The shop the room experience allows users to connect with the personality of the Boll & Branch brand as well as see the possibilities of their seemingly effortless bedding styles. Making the styled rooms so accessible to users makes it feel exclusive, like a sneak peek into the designers secrets."
Custom Implementation #3: Themeless Mobile-First Design Built From Scratch
Imagine founding a company that's intentionally odd...
If you're trying to sell odd looking luxury clothing to odd people- you need a site that's consistent with your mission.
In other words, your site can't look like any other in existence.
That's the spot Judson Harmon, founder of ODD. New York, a multi-brand luxury boutique, recently found himself in. Harmon sells what he describes as wearable works of art that abandon the rules as they pertain to gender in clothing and which items go and don't go together. Put another way, ODD. New York sells items that both men and women can wear.
Harmon needed a site true to his brand.
"We didn't want the site to look like any other Shopify site," Harmon says. "There's so many retailers out there and anything that groups me with the masses is something I prefer to avoid."
It's why Harmon turned to Half Helix, a collaborative digital agency that designs modern digital experiences for commerce and culture. The idea was to bend, flex, and stretch Shopify Plus to the maximum and create a site like no other in the world.
This meant not using a theme and building the front end from scratch.
One reason Half Helix wanted to avoid using an out-of-the-box ecommerce design was to offer ODD. New York's customers additional freedom and choice. Remember, ODD. New York sees clothing as asexual- meaning people can wear the same clothes with no distinction between men and women:

Image via: ODD. New York
Since a single piece of clothing might be both a men's and women's item, the high level categories that come standard with traditional themes wouldn't necessarily accommodate. While customers can still shop by sex, Humphrey didn't want to prevent customers from seeing or purchasing an item simply because it was categorized as male or female.
Traditional buckets that come standard with themes were the enemy...
Hence, the site was designed from scratch without the constraints of a standard patterned grid and navigation drawers and worked to create a customer experience that allows items to be shown across gender categories:

Image via: ODD. New York
"Not using a theme allowed us to focus 100% on designing a unique customer experience," Peter Humphrey, Half Helix's founder says. "We didn't want traditional Shopify design patterns to influence us."
Additionally, the site was also designed mobile-first which Humphrey says allowed him to strategically position search and navigation features instead of allowing a theme to make responsive choices on his behalf.
Your Extreme Customizations
You likely chose Shopify Plus, in part, because it's ready to go out-of-the-box...
Plus meets the majority of your needs without the extreme customizations highlighted here.
However, as you grow or seek to further differentiate or improve the customer experience, you may be tempted to listen to the naysayers or competitors who want you to believe you can't flex Plus to do exactly what you want.
The three examples highlighted here prove that, with the help of a brilliant agency partner, you can do almost anything you can dream of on Plus. In other words, it's likely your imagination holding you back, not the platform.
As long as you have the will...
There's likely a way to customize it.
GET STARTED: How To Customize your Checkout Page with Shopify Plus