How to Create Cheap Video Ads for Facebook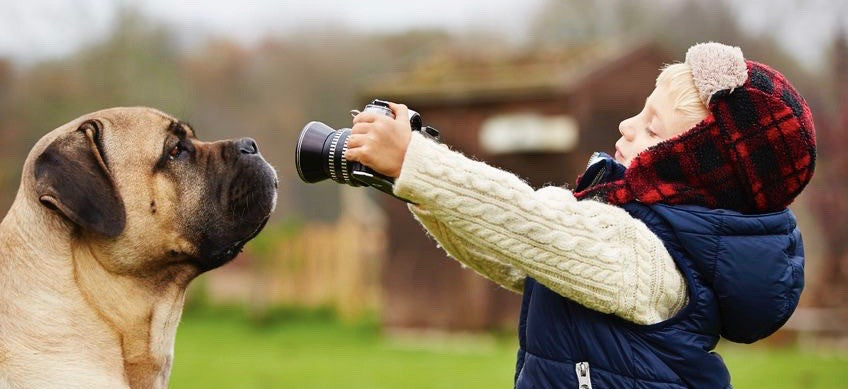 Note: This is a guest blog post by our partners at MuteSix, a Facebook advertising agency specializing in customer acquisition for ecommerce companies.
There's a huge misconception in the marketing world that to create high-quality video ads, you have to spend a lot of money. I'm here to tell you that that is just not true.
You can create high-quality, high-converting video for Facebook for as little as a few hundred dollars, and I'm going to show you how in the next three minutes.
Sourcing cheap video production
When you hear the term 'video production' for marketing purposes, there's a good chance you react in the following way because of the assumed costs involved:
However, thanks to the advancement of technology, air travel has never been cheaper, smartphones that can do just about everything can be found for under $200, and you can create high-quality videos for next to nothing, or even for free.
The biggest attrition to the high cost of video production is that brands look for talent in the wrong places, usually offline or expensive video ad agencies.
Online platforms like Freelancer and Upwork are treasure troves of freelancers from all over the world who all specialize in everything from content writing to video production with very reasonable rates.
Since you're working directly with the freelancer and not an agency, you can save a TON in fees. Take some time reading each freelancer's profile, view their past work portfolio, and interview them through the platform or Skype to see if they are a good fit for your business.
The best freelancers will require a little bit of direction and they will be able to do the rest for around $50-$250 depending on your needs. Once you get the hang of things and assemble a core group of freelancers, you can build an assembly line-style process for executing video projects quickly (and at a low cost!).
Myth: You need super awesome cameras and actors
Truth: You can record an entire Facebook video using the latest iPhone and your employees, and we have!
Social advertising is NOT the same as TV advertising. You don't require makeup artists, elaborate sets, or actors. You just need a compelling story.
Dollar Shave Club reportedly paid a mere $4,500 (which is still incredibly high in my opinion) for a video that turned them into a billion-dollar business, with their own CEO as the main actor.
One camera. One employee. One compelling story.
While the television world only caters to businesses with million-dollar budgets, social networks like Facebook accept anyone and everyone.
BONUS: The "Don't Make these Mistakes!" Facebook Campaign Checklist
How to create your first Facebook video
Okay, so you've found your freelancer or video production team online; now it's time create your first video.
You will need to do the following things:
Find your best product
Create a storyboard around your product (think about your audience)
Create a video that is less than 15 seconds long
When I say your best product, I don't mean the product that offers you the highest revenue margins or your bestseller.
I mean your best product in terms of benefits and features, as you'll use these to jot your storyboard. Which of your products provides users with the most benefit and has magical-like features that you display in your video?
Then create a short storyboard that showcases the benefits and features. Put yourself in your audience's shoes. How are they going to feel before and after watching your video?
If you have a number of different audiences for a single product, then can you create a single storyboard compelling enough for all of them, or do you need to create unique videos for each group?
For example, if we were creating video ads for a kick-boxing gym, we'd create one video for users who want to get fit and learn self-defense and another video for those who want to take things further and maybe compete in the future.
Once you have cracked your employees' skulls in the meeting room, go ahead and record the video yourself using the latest smartphone, GoPro, or by asking your team to see if anyone has a high-quality video camera.
Record your team having an awesome time using your product and film the 'before and after' state of using your product. The key is to just have fun while sticking to the storyboard.
Try and keep your video ads to 15 seconds or less as that is all you get on Instagram, not to mention that the average Facebook users' attention span is not that long.
Leverage influencer content
The hardest part of creating your first Facebook video ad will be the production of content. Hiring a virtual team, sourcing your best product, and creating a compelling storyboard can all be done in a day or two.
If you work with a small team or your own video content just plain sucks, then consider user-generated content from social influencers.
A social media influencer is an individual on social media that has a large following in your niche. If you're struggling for content, send your product to half a dozen or so influencers and ask them to review your product via video.
Not only will they produce you free content that goes out to their fans, but you can then leverage it in your own Facebook video for free. Sometimes you'll have enough content for two or three videos.
Working with influencers can be expensive if they have millions of fans, so I suggest targeting people who have between 10,000-100,000 followers as they are still in the process of building up a following, and will happily take a free product in exchange for a review.
You can then pass this content on to your video production team, and for less than a few hundred dollars you'll have a killer Facebook video.
READ: Three Ingenious Ways to Use Influencer Marketing to Drive Holiday Sales
Video is the future of marketing
Over the past six months you'll have noticed an influx of video and Facebook Live streams, and it's no coincidence either. Video ads on Facebook are super undervalued right now and you can reach thousands of people for very little spend.
For a few hundred dollars you can create a high-quality, high-converting Facebook video ad.
We regularly create video content for our partners for only a few hundred dollars that can reach hundreds of thousands of people in just a few days.
Make 2017 the year you build your brand's video content library.