How To Shorten The Path to Purchase & Reduce Customer Acquisition Costs By Selling Natively On Facebook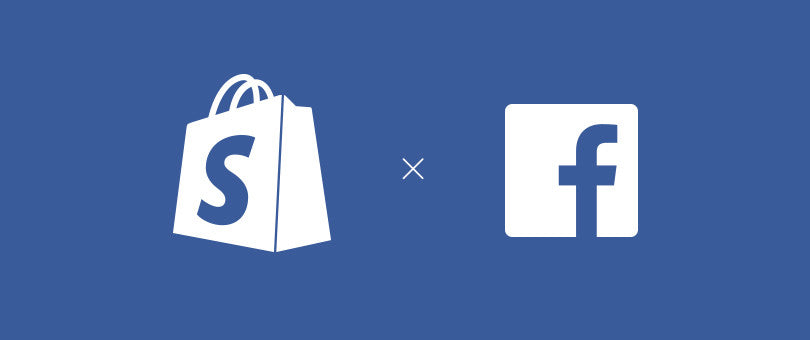 Have you embedded commerce into your Facebook page?
We're not talking about running a Facebook ad that leads to a landing or product page...
Or dropping a link into your Facebook timeline that leads back to your site, asking customers to add an item to their cart, and checkout from your store.
We mean really embedding commerce in Facebook?
What's that look like?
It means offering a product, an entire collection, or an exclusive offering that allows Facebook users to purchase natively right there on the platform.
It's called social selling...
And if you're not already doing it intelligently, you're missing out on a valuable opportunity to shorten the customer's path to purchase while simultaneously reducing customer acquisition costs.
The Future of Commerce
It has been dubbed the future of ecommerce...
In reality, the ability to purchase nearly anywhere, including natively on social media platforms like Facebook, may indeed be the future of commerce in general.
However, a recent survey reveals ecommerce merchants aren't all-in when it comes to social selling. When asked if they're currently using social selling, here's how those taking the survey responded:
4% say they use social selling for less than half their products
21% say they use social selling on none of their products
13% asked "What is social selling?"
If you fit into one of these categories you're leaving money on the table as research suggests ecommerce merchants engaged in social selling generate more money than those who don't:

Image via: Smart Insights
If you think selling direct to the consumer natively via Facebook isn't material to your business, consider the impact the B2B world predicts social commerce will have:
"If organizations don't change their outdated thinking and create effective sales models for today's digital era, Forrester warns that 1 million B2B sales people will lose their jobs to self-service e-commerce by 2020."
It means social selling, especially for B2C merchants, may not be an option but something the customer will soon expect if she already doesn't.
Wait, I can sense what's on your mind...
You're skeptical that social selling will actually yield incremental sales; you're betting it'll simply cannibalize sales on your site, right?
Maybe not when you consider...

Checking Out Is Hard To Do
It's the one metric we can all agree is extremely embarrassing...
The percentage of shoppers abandoning their carts before completing the checkout process is a black eye for ecommerce:

Image via: Statista
In fact, an estimated $4 trillion in ecommerce merchandise will be abandoned in online shopping carts this year by consumers who experience some type of fear, frustration or friction along the path to purchase.
What type of frustration?
Here's an all too familiar path to purchase dripping with friction:
Shopper clicks on a Facebook ad
Shopper lands on merchant's site and begins browsing
Shopper adds product to cart and attempts to checkout
Shopper learns he must create an account (if there's not a guest checkout option)
Shopper learns he has a forgotten account with merchant but can't remember password

Image via: Bounce Exchange
Shopper has to leave site to check email for new password
Shopper must return to site to log in with new password
Shopper may be required to start from the beginning as the item he added to cart wasn't saved
Is it any wonder why people abandon cart?
Unless you're logged in and a regular customer, checking out as a new customer may entail a 5-10 step process that results in carts being abandoned and less than impressive conversion rates.
Only Growth Pro Tip: Hull Social Login helps Shopify Plus merchants reduce the number of steps in the checkout process by allowing customers to login quickly with their social media accounts. For instance, Hull powers the social login feature on MVMT Watches checkout to reduce friction and boost conversions:
Social selling helps solve this problem.
By allowing people to add to cart and checkout natively on Facebook, merchants are eliminating massive portions of the sales funnel, materially reducing the number of steps it takes a shopper to checkout, and making commerce exponentially easier.
In fact, natively selling on Facebook can even earn your brand new customers you otherwise may never have converted and positions you to drop them into your traditional funnel to expedite future purchases.
How It Works
Just a few clicks...
That's how easy merchants powering their stores with Shopify Plus have it if they want to begin selling on Facebook. In fact, Facebook shops easily integrate at the top of a merchant's Facebook page as is the case with Pure Fix Cycles:

Image via: Pure Fix Cycles
Users interested in one of the company's bicycles simply click on the product link and are treated to a mini-product page complete with multiple product images, product descriptions, a drop down box that allows shoppers to select a size, and the ability to add the item to the user's cart:

Image via: Pure Fix Cycles
Shoppers who want to purchase can do so natively, without leaving Facebook and having to restart the path to purchase on the company's website:

Image via: Pure Fix Cycles
Importantly, if a new customer purchases from you via Facebook, the platform allows the customer the opportunity to opt-into your traditional marketing funnel:

Image via: Pure Fix Cycles
What if a shopper decides not to checkout?
You still have two additional options to increase the chances that particular shopper or those they influence ultimately make a purchase.
First, users have the opportunity to Share the item for sale on their timeline or in a group- say bicycle enthusiasts- they believe will find the product valuable. The Share feature can introduce your products to prospects who otherwise may not be aware your offering exists:

Image via: Pure Fix Cycles
Secondly, the Facebook shop also allows users to Save products that may be purchased or shared with others in the future:

Image via: Pure Fix Cycles
Merchant Spotlight: MVMT Watches Leverages Social Selling
It's too big to pass up...
But analysts estimate you may see a 5-10% lift in revenue by selling on Facebook.
No one knows this better than MVMT Watches, an ecommerce merchant offering high quality, classically designed watches for a fraction of the price of higher-end pieces. The company, which is powered by Shopify Plus, uses the platform to easily create a Facebook store from which shoppers can browse and checkout natively without leaving Facebook:

Image via: MVMT Watches
The social selling results?
A recent test, according to MVMT, resulted in 60,000 users visiting the company's Facebook store and $15,000 in revenue the company says it may have otherwise not generated. The company expects even better results when customers become more conditioned to purchasing while on Facebook.
"It's pretty impressive," Spencer Stumbaugh, Director of Marketing at MVMT Watches says of the store's results. "It's just more natural, quicker, and comfortable for customers to check out right there on Facebook."
Importantly, MVMT reports that 75-percent of the revenue generated from its Facebook shop came from just three products prominently displayed there. It means rather than uploading your entire product catalogue, selecting which products your Facebook audience is most likely to purchase is key in establishing and maintaining a store unique to Facebook.
"So it's really important to put your best selling products up front," Blake Pinsker, Director of Brand & Retention Marketing says. "The Facebook shop is generating a lot of interest."
Five Unique Ways You Can Sell On Facebook
A variety of ways exist to creatively turn Facebook into a revenue generator...
Before we spotlight several, it's important to understand that while other social media platforms also offer evolving opportunities to engage in commerce, Facebook is a foundation on which you can build your social selling strategy:

Image via: Shopify
Remember, MVMT Watches didn't upload its entire product catalogue. Instead, it selected items it thought might most appeal to its Facebook followers. With that in mind, here are five unique ways, inspired in part by this webinar, you can use your Facebook shop to sell socially:
#1: Facebook Exclusive Products
Offering Facebook followers opportunities to purchase something on Facebook they cannot buy on your site can result in a variety of benefits that ultimately lead to repeat purchases. First, offering Facebook exclusive products gives shoppers a reason to return to your Facebook shop to see what's new. Similarly, exclusivity can also arouse curiosity in Facebook customers regarding what's for sale in your web store; customers who like what they find in your Facebook shop now have a reason to visit your full store. Just be sure you market exclusive products as such so shoppers know unequivocally it's a unique purchasing experience. NOTE: You might also consider running exclusive flash sales in advance of the holidays to test your discounting strategy.
#2: Secondary Marketplace
Too much inventory? Trying to clean house in preparation for a new season? Consider using your Facebook shop as a secondary marketplace where you can offer specially discounted merchandise. Rather than unloading merchandise for pennies on the dollar to discount retailers, consider offering loyal Facebook followers great deals without conditioning them to expect such discounts in your website.
#3: Co-Create Product Guaranteed To Sell
If you haven't read our piece on how to use Facebook groups and gamified quizzes to create products guaranteed to sell, be sure to do so here. In the meantime, you can also creatively use your Facebook shop to validate product ideas before taking on immense amounts of inventory and launching them on your website. If the products aren't popular sellers on Facebook, investigate why before loading up on inventory. Better yet, take a page from hip hop star 2 Chainz and consider offering only a product image in your Facebook shop with the opportunity to pre-order to validate your idea before actually sinking costs into manufacturing.
#4: Capitalize On Trending Topics
If you're quick and nimble and able to get the right kind of product to market quickly (think apparel or promotional items) consider leveraging trending topics to engage in nearly real time commerce. For instance, most of us remember Oreo's viral dunking in the dark tweet when the lights went out during the 2013 Super Bowl. The topic was definitely trending and if you have a designer who can immediately create a t-shirt design, you can offer it for sale in your Facebook store and capitalize on the immense interest in the trend. Merchants that can move quickly, even dropshipping items designed in real time based on trending topics, position themselves to routinely capitalize on trending topics. You might even consider, if you want to add scarcity to coax sales, offering merchandise that highlights trending topics in flash sales knowing the topic, like the sale, won't likely last long.
#5: Collaboration Opportunities
Overlapping user interests present merchants with opportunities to partner with other merchants to offer unique Facebook shop sales opportunities. For instance, use the graph search function to search for users who like your page who also like other pages that may present co-marketing opportunities. For instance, say you sell a unique type of beer opener as Raging Mammoth does. The company might consider partnering with a particular craft beer its users also like to create a specially branded beer opener only available in the Facebook shop to users liking both brands.
Start Selling Socially
It's not just a channel...
It's a place that is increasingly attracting the attention of your target market. The ability to blend content with commerce within that channel offers merchants unique selling opportunities that are often difficult to authentically replicate on their websites:
Use social selling to:
Reduce abandoned cart rates
Shrink the customer's path to purchase
Shorten the sales cycle and reduce new customer acquisition costs
Stop leaving money on the Facebook table; social selling offers consumers a nearly friction-free checkout experience native to Facebook and yet another way for merchants to make money online.