How to Sweeten Your Subscription Offering With Rewards & Turn Your Business Model Into a Competitive Advantage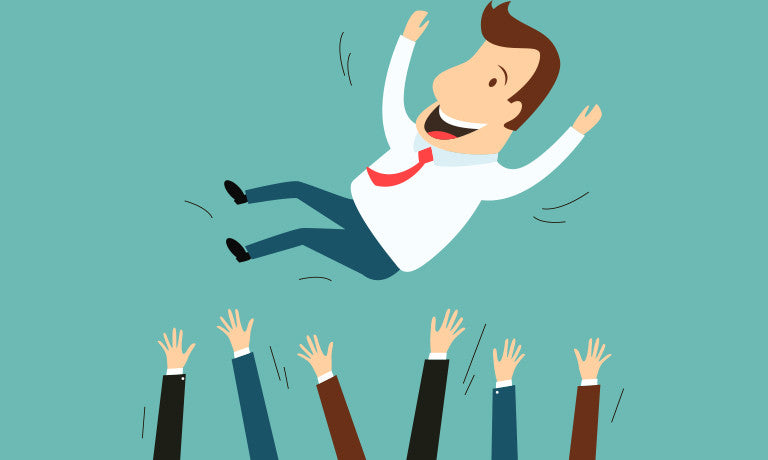 Top performing ecommerce merchants retain higher value customers...
They also reduce the time it takes to earn customer loyalty.
However, despite the fact repeat loyal customers generate 40% of a store's revenue, nearly half the companies surveyed here have a greater focus on customer acquisition rather than retention. The argument is merchants must always be filling the funnel if they want to monetize it later.
The key, according to most, is balancing your time and treasure between acquisition and retention.
But is this time honored assumption still true?
What if the either-or dichotomy between acquisition and retention no longer holds true thanks to shifts in consumer behavior and advances in technology? Might there be a way to instantly turn the customers you acquire into repeat loyal customers?
Even better, what if your new customers actually asked to become repeat customers during their initial purchase?
Today you can acquire and retain customers simultaneously thanks to a marriage that was consummated over several rounds of Canadian whiskey...
Sweetening Subscription Offers
The idea is to combine subscriptions with rewards...
This potentially powerful combination can offer customers a new value proposition that differentiates your offering and positions your company to reap rewards from two worlds:
Subscriptions
Rewards
In other words, using rewards to acquire new subscription customers is also a way to immediately retain those high value customers.
To easily do both- offer subscriptions and rewards- ReCharge, a provider of subscription software that helps merchants grow sales and turn one-time purchases into recurring sales has teamed up to form an integration with Sweet Tooth, which helps merchants create customized points-based loyalty programs that drive repeat sales.
"The numbers don't lie. Customers that commit to a subscription inherently have a higher LTV than a one-time purchaser," says Oisin O'Connor, ReCharge's co-founder. "But more importantly, we realized the best customers are ones that have a relationship with your brand, specifically rewarded repeat customers"
READ: How to Use Subscriptions to Turbocharge Growth & Generate Recurring Revenue
But Why Reward Subscribers?
The subscription box boom is getting long in the tooth with some even calling it a bubble ready to burst...
It means subscription box merchants- as well as those that offer subscriptions alongside items for sale as one-offs- must materially differentiate themselves if they want to stand out in this crowded space. One ways to do that is by adding more value to their offering with loyalty points.
I know, you're worried about margins...
That's a legitimate concern but understand you can structure your rewards program in a manner that allows customers to redeem rewards only at your store. There's a dual benefit to this; not only are you earning repeat business but also creating a switching cost for the customer.
"Customers who have loyalty points are significantly less likely to churn and switch to a competitor," says Steve Deckert, Sweet Tooth's co-founder.
The act of subscribing is both a rational and emotional decision:
Rational- customers are getting more for their money
Emotional- customers yearn to be impressed, appreciated, & treated personally
While the assortment and quality of your offering will determine whether you meet the customer's rational desire for value, offering rewards can help merchants create an emotional connection with customers and communicate in ways words cannot that they are truly valued and appreciated.
"Subscribers have extremely high customer lifetime values (CLV) if you can keep them coming back and prevent them from cancelling their subscription," Deckert says. "This is exactly what a loyalty program accomplishes, and why we built the Sweet Tooth & Recharge integration."
Remember, people remember how the feel longer than what they know...
Using rewards to arouse an emotional response in your subscription customers can give you the differentiating edge necessary in a business world increasingly being commoditized in nearly every space.
"Combining the best Shopify subscription app with the interactive rewards portal of Sweet Tooth is a game changer," says Max Zitney, XP Jerky's co-founder. "There is nothing better than having recurring revenue and offering loyal customers great rewards."
Your imagination is your only limitation here as you can creatively combine subscriptions and rewards that add value for you and your customers:
Offer subscribers a reward that promises a free box every X months
Offer subscribers rewards that allow them to upgrade for free to a more expensive box
Offer subscribers rewards that allow them to earn free gifts, exclusive products, or entry into exclusive loyalty member events
"Your customers are more than just purchases, so let them spend their points on more than just discounts," Deckert says.
Next, we spotlight three ecommerce merchants and show you exactly how they're merging subscriptions with rewards to create ultra-unique customer experiences:
Subscription & Rewards Combo #1: KNITCRATE
In addition to yarn, tools, and supplies, KNITCRATE offers subscription yarn boxes for knitters and crocheters and stands out due to the variety it offers its customers in regard to subscriptions. Subscribers can choose boxes that range in subscription length, price point, and contents:
KNITCRATE relies on ReCharge to power its subscription service which positions the company to easily manage the associated recurring billing and shipping logistics:
Importantly, subscribers must be able to earn and redeem rewards easily which is why KNITCRATE integrates its subscription offering with Sweet Tooth. The customer facing portion of KNITCRATE's subscription rewards program is intuitive and offers customers flexibility and variety:
Subscription & Rewards Combo #2: Short Par 4
Short Par 4 offers monthly golf apparel subscription boxes with a value proposition promising more time on the course and less time in the closet. The idea is to tailor the monthly offering based on four unique styles:
Once a subscriber has joined the  Short Par 4 club, he or she can earn rewards by referring friends. The double-sided reward includes a first purchase discount for the friend and points for the subscriber making the referral that may be redeemed on future boxes:
Subscription & Rewards Combo #3: Surf Shop Box
Surf Shop Box offers monthly boxes of brand name surf apparel for a flat fee. Like others in the space, the company offers customers a choice between different styled collections:
Once a subscriber has joined the Surf Shop Box club, he or she can earn rewards by referring friends. However, notice the ReCharge- Sweet Tooth integration's flexibility. Instead of a $20 off coupon as Short Par 4 offers those being referred, Surf Shop Box offers a 25% off coupon:
"Rewarding your subscribers can differentiate you from other merchants because you're creating a currency for actions that the customer was already planning to take by subscribing," says ReCharge's O'Connor. "The customer can use that currency to earn discounts and inspire affective commitment."
Your Reward For Offering Subscriptions
One way to de-risk the subscription purchasing decision is to offer a "cancel at anytime" option...
It means your subscription offering must routinely impress if you want to use subscriptions and rewards to consolidate your customer acquisition and retention efforts. Offering subscriptions that regularly exceed customer expectations- and then rewarding customers for subscribing- just might be a next generation differentiator...
It's also a unique integration that can reward you with loyalty.
Want to learn how to optimize your site for subscriptions & customer loyalty? Click Here