Discover The Secret To Generating Fresh Reviews That Persuade Others To Buy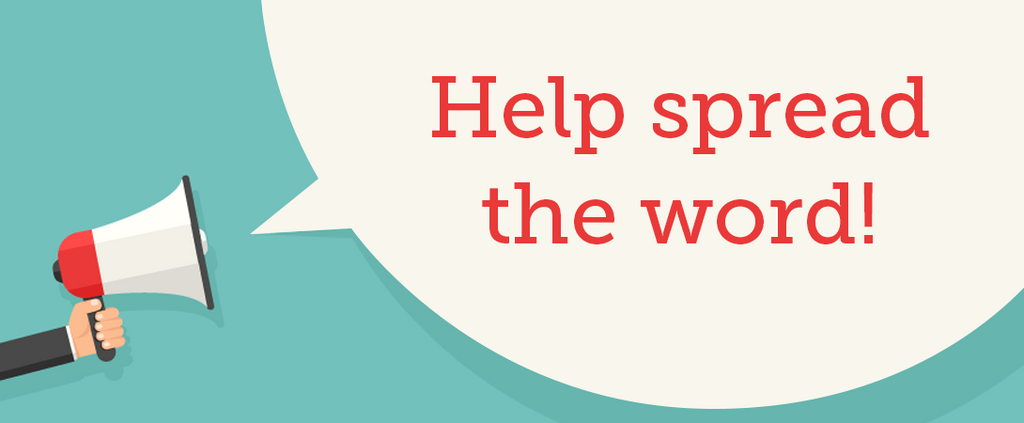 How do you get customers to whisper in your ear and tell you how to improve the user experience?
Even better, how do you get the ones who love you to tell the world?
We're talking about reviews, one of the most powerful forms of user generated content or UGC, and you can't be afraid to ask for them.
There are two types of reviews you can ask a customer for: site reviews and product reviews.
Both serve their own unique purpose in helping convert shoppers into buyers:
Site reviews help with:

Bounce rate
Time spent on site
SEO (in-line SEO)
Google AdWords

Product reviews help with:

Product page conversions
Keywords for product descriptions
Google Product Listing Ads
SEO (rich snippets, in-line SEO)
When done effectively, implementing user generated content can significantly improve a customer's shopping experience. In addition, you will find customers become more engaged with your brand and ultimately become ambassadors sharing the word with their friends.
How can you earn both types of reviews?
In this post, we're going to give you a 5-step process designed to help you create irresistible email that inspires customers to do each of the following:
Generate A Lot Of Reviews
Make Your Customer Reviews More Relevant
Get Customers To Consistently Leave Reviews
Generate Fresh Reviews
Get In-Store Customers To Leave Reviews Online
Step #1: Generate A Lot Of Reviews
The purchase is just the beginning...
Don't forget something many merchants do: the post-purchase MAP.
What's a MAP?
The most basic way to ensure you get a lot of reviews is to set up an email after purchase, usually referred to as a mail after purchase (or MAP) email, that solicits reviews from anyone who buys a product from your store.

Image via: Yotpo
One of the best things you can do when asking for reviews is letting customers leave a review from within their email as opposed to clicking on a link and being redirected to leave a review on-site.
This method of generating content from your customers has been shown to increase the amount of reviews by 4x!
Step #2: Make Your Customer Reviews More Relevant
Don't be vague...
Or drop hints that may be hard for customers to interpret.
Instead, ask customers specific questions about:
Doing so positions a brand to get a more detailed and focused review. Do this within your email marketing following a purchase.
Need some inspiration?
Here are four vertical-specific examples for you:
Example #1: Cosmetics
A cosmetics company might ask their customers-specific questions regarding skin tone, skin type, age or eye color.
All of these are important for a potential customer to make an informed decision regarding which makeup might be perfect for them to purchase:
BONUS: Discover how to create the perfect unboxing experience and inspire customers to share it with those they influence.
Example #2: Apparel
Did you know that fit is the #1 most common reason consumers hesitate to make purchases online?
The apparel industry suffers from one of the highest return rates in ecommerce and according to research, reverse logistics can eat up as much as 9-15% of sales.
Ouch!
In addition to asking customers for reviews regarding:
Durability
Quality
Comfort
Apparel companies should ask your customers about fit.
Just because a shoe didn't fit one reviewer, doesn't mean it's a bad shoe. By collecting customer insight regarding what's known as "fit range" along with reviews, you can save on shipping and customer service costs.
You even help increase overall customer satisfaction.
This approach can be effective for:
Cosmetics companies where skin type, skin tone, age and eye color may be important
Apparel brands where comfort, fit, quality are important
Electronics stores where sound quality, volume, battery life or even weight are important
Example #3: Electronics
Electronics consumers look before they leap...
What are they looking at?
Reviews.
One of the industries with the highest ratio of purchases to reviews is electronics. This is because people rely heavily on product-specific attributes such as sound quality, volume, weight, battery life, etc.
Note the specifics in the review and use them as a guide when structuring your MAP email:
Example #4: Services
Have a physical footprint to complement your ecommerce store?
Businesses that have an in-store service component such as a restaurant, doctor's office or even a hair salon should ask for two things from customers with regard to reviews:
Personal questions
Product questions
Need some ideas?
Wait time, friendliness, cleanliness, advice and food quality are just a few of the many questions you can ask your customers about their experience.
Remember, the most important thing you can do to reduce friction is to structure your email in a manner that allows customer to answer each of your questions within the email itself (rather than forcing them to click a link and leave a review off-site).
No links, no landing pages, no problem!
By making reviews more relevant to prospects by asking specific questions, they're much more likely to convert.
BONUS: Show 'Em Rather Than Tell
If you are up for it and really want to make reviews more effective you should consider allowing your community to upload images with their reviews.
Allowing your community to generate visual content will turn your UGC marketing into a wild success. Visual UGC is trusted by consumers, it's more engaging and it complements your stock brand images.
Now that you know what to ask for, the next step is learning how to actually get customers to leave a review.
Step #3: Get Customers To Consistently Leave More Reviews
Reviews are to ecommerce what fuel is to a vehicle...
Run out and you'll find yourself stranded.
You may have lots of reviews but you need to continually be filling your pipeline with new ones so you're not left stranded on the side of the UGC highway.
Here are 4 tips to encourage customers to consistently leave reviews:
Express sincere gratitude for their loyalty
Explain why reviews are important to your business
Add your branding to the email
Offer coupons in return for writing reviews
Coupons are the #1 way to encourage a customer to leave a review. After all, who doesn't like a discount?
WARNING: But don't offer coupons blindly or in ways that kill margins. Intelligently offer discounts that are valuable to the customer and your brand.
Offer coupons to your customers that are redeemable on their next purchase. This technique yields two valuable benefits:
It increases the amount of reviews generated
It ensures customers turn into repeat shoppers
BONUS: In lieu of coupons, consider using gamified quizzes to help you design products guaranteed to sell and result in rave reviews.
It's important to make sure to track the effectiveness of these coupons.
By offering a generous coupon, PuraVida, an online seller of hand-made Costa Rican bracelets, more than 50% of all the brand's customers leave reviews!

Image via: Pura Vida Bracelets
Step #4: Generate Fresh Reviews
Reviews are a lot like fruit...
They had better be fresh or they won't be any good.
It's a common misconception that what matters is how many reviews each product has.
Actually, what matters more is how recent the reviews are.
If a product has 1,000 reviews, but the last one was written over a year ago, the conversion rate of that page will decrease.
So how do you ensure that you always have fresh reviews?
It is important to have fresh reviews on product pages and on the homepage, but what if that's not possible? What if I'm just launching my site? Or what if I've been around for years, but only got around to implementing a reviews solution now?
Here are 4 ways to get user generated content even if you don't have immediate sales:
#1: Past Shoppers
Send out the MAP to past purchasers explaining why you're reaching out, why it's so important, and ask them to write a review. You will be surprised. Many of them will.
Tip: It is recommended to ask only those customers who purchased within the last 6 months
#2: CSV List
Do you have a list of people who would be able to write real reviews for you?
People who are part of your loyalty program
Or people who purchased from your offline location using Shopify POS
Or people who are otherwise familiar with your business or product
Send them a targeted MAP email.
#3: Mail After Service
You don't have to send out a request for a review only after a product was purchased.
You can also connect your reviews solution to your helpdesk solution, and send out a request for a review each time a ticket has been set as "closed". Some review solutions will automatically connect to your helpdesk solution to make this process easy.
#4: Facebook Campaigns
If you have a significant following on Facebook, leverage that by asking your Facebook fans to write reviews:
Create a landing page with a review form
Incentivize your fans by offering them coupons
Step #5: Get In-Store Customers To Leave Reviews Online
Built any bridges lately?
The kind that bridge the digital-physical divide and create 3D customer experiences?
Doing so is easy if you're using Shopify POS for your offline retail business. In that case, you should consider encouraging your offline shoppers to write online reviews.
Here's how it's done:
Automatically send MAPs alongside electronic signatures
Add a link in your offline receipts to a landing page to write reviews (see how here)
Collect emails manually in-store, and then upload them to a CSV and send out targeted review requests
DOUBLE BONUS: In addition to generating more reviews, by offering your customers coupons that can only be redeemed online in return for writing reviews, you can convert your offline shoppers into online shoppers.
Best Practices
Before you can bend the rules you have to know what they are...
The consumers you're trying to coax reviews from are already customers; respect the relationship you have with them by abiding by these rules of MAP email etiquette:
Send up to 3 review requests. Those who don't succeed must try and try again. You can try not offering a coupon in the first email then offering a bigger incentive on the 2nd and 3rd request.
For multi-product orders, ask for a review for the least rated product, not the most expensive one.
Add a Q&A section on your product pages so customers can ask questions. This not only allows you to improve product descriptions but you can use this as an excuse to reach back out to recent purchasers. You can give your community coupons in exchange for answering questions and when you reach out don't forget to offer them upsells.
Curious How You Can Use UGC Marketing To Segment Customers? Click Here