How to Discover What Customers Really Think (& Use It to Convince Others to Buy From You)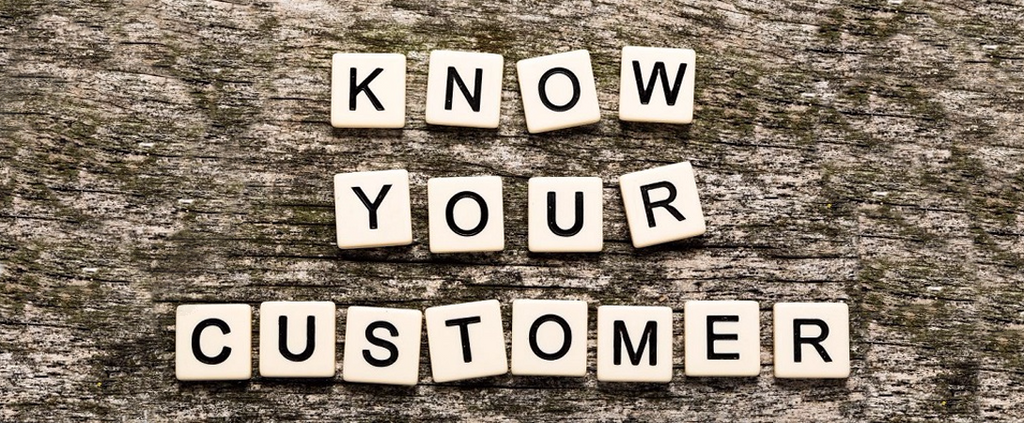 It's the digital equivalent of the fog of war...
In your battle to convert customers a lack of visibility or insight can cost you time and treasure you may never recover.
How can you clear the fog and guarantee better insight into the mind of the customer?
The only marketing methodology that allows you to literally read the customer's mind is to leverage user generated content (UGC), or the reviews, unboxing videos, or images your customers post after purchasing from you.
Your community is filled with different types of customers. UGC marketing lets you get a deep understanding of all the different types, and target them accordingly. This ensures that your marketing efforts are optimized in a way that no other marketing methodology allows for.
Before we show you exactly how you can execute specific UGC Marketing strategies- the type the best ecommerce merchants in the world use to accelerate growth and take share- let's first briefly examine the 4 possible types of reviews a brand can receive and how to capitalize on each:
The 4 Groups of People
It may sound cliche' but there are only four types of people when it comes to UGC:
Customers who didn't leave a review
Customers who left a positive review
Customers who left a negative review
Influencers
While the sentiment of individuals within each category will often vary broadly, each can have a significant impact on your marketing channels.
Channels impacted by UGC:
Email marketing
Advertising
Influencer marketing
Customer support
The sentiment expressed in UGC will direct your marketing workflow thereafter and help you serve the right message to the right consumer via the appropriate channel.
Ready to get started on each type?
Here's a step-by-step process you can follow to set up UGC marketing workflows for each group:
Group #1: Customers Who Didn't Leave a Review
Customers who write reviews are 4x more likely to buy again.
It's not the review that prompts a repeat purchase. Instead, writing a review is a great indicator of engagement. They first goal of UGC marketing workflows is to get your customers to become engaged in a way that makes them want to write reviews.
There are 3 main reasons why some customers don't write reviews:
Didn't receive the product yet
Not engaged enough or doesn't care enough
Never write reviews as a principle
The first group can be handled from within the original review request email. You should always have an option to click on "didn't receive product yet". Not only does this alert you to the problem but it also positions you to resend the review request email after the product has been shipped.
What about your most stubborn customers?
You know, the kind who aren't engaged enough or never write reviews as a principle. Well you can actually engage this segment with the same workflow. Remember, the goal of the UGC marketing workflow is to encourage them to write a review even though they're a tough crowd.
This accomplishes 3 things:
Confirms their engagement with your brand, ensuring they will be 4x more likely to buy from you again.
Incentivizes them with a coupon, to be redeemed on their next purchase, further increasing the likelihood that they will buy again.
Generates more valuable content for your brand and products.
The workflow is simple, and can be accomplished via emails and/or calls:
Explain why reviews are important to your business
Offer a big coupon
Reminder emails
Content about your brand/product that will make them be more engaged, and see urgency
BONUS: Inspire customers who don't leave reviews to do so by creating the perfect unboxing experience.
Group #2: Customers Who Left a Positive Review
You're dealing with icing on the cake here...
Consider this segment a crowd that desires a deeper relationship with you and one that may potentially become one of your most valuable.
The workflow for customers who left a positive review looks like this:
Thank them with a coupon
Follow up on the coupon to ensure they redeem it
Sharing on social media, incentivize them further by offering an additional coupon
Offer personalized upsells
Suggest that they answer a question, take a photo, in order to convert them to a "brand authority" or "influencer"
DON'T FORGET: Consider using gamified quizzes to design products guaranteed to sell and generate a pipeline of positive reviews.
Group #3: Customers Who Left a Negative Review
Earlier we told you the segment that never leaves reviews is your toughest audience...
Apathy is often much more difficult to overcome than anger or disappointment.
That's exactly what you have with customers who leave negative reviews.
Don't panic or feel defeated though!
This group actually cares enough to tell you exactly what went wrong with their experience with your brand. See it for exactly what it is; a cry for help in which the reviewer may actually be willing to give you a second chance.
The workflow for customers who left a general negative review:
Follow up with them individually to understand the problem
Fix the problem
Send them another review request email, and offer them a discount
Follow up on the discount to ensure they shop again
Group #4: Influencers
These are the big guns...
Your job is to get them to pull the trigger.
Your influencers are customers who have the power to make a big impact on your community, if you let them. UGC Marketing positions you to identify your influencers, and leverage them to promote your business.
Who are they and what do they do?
Different types of influencers include:
Power Reviewers
Brand and Product Authorities
Social Influencers
Here's a brief breakdown of each:
Best Reviewers Program
If it's good enough for Amazon...
Consider stealing a page from the Jeff Bezos playbook.
Part of Amazon's success is due to its Amazon Vine program, which identifies top reviewers and sends them free products in return for more amazing, thoughtful reviews. These reviews then encouraged additional sales. With UGC Marketing, you can tap into the value of your "Power Reviewers".
The workflow:
Promote the review on Facebook/Instagram/Marketing Emails
Let the customer know that you've promoted the review, and thank the customer with a coupon
Send the customer additional products to review (either for free or for a big discount)
Repeat
Brand / Product Authorities
They love you...
So turn 'em loose on your target market.
Brand / Product authorities are customers who like answering questions about your product / brand, and provide insightful, thoughtful responses that help convert visitors. Enabling them to provide meaningful content to your community can result in a steep increase in both content and sales.
The workflow:
Identify your brand/product authorities
Personally reach out and thank them. These are people who care about your brand and will be touched by this (and encouraged to continue)
Suggest to them to join your Power Reviews program.
Social Influencers Program
Think of them as mini-celebrities...
They've built social followings that are influenced by what they say and do.
Not everyone has social influencers, but those who do find them extremely valuable. Social influencers are discussing your product/brand on social media platforms such as Instagram. You can find them by doing social curation, and identifying the customers who are submitting the most engaging (and popular) content.
The workflow:
Identify your social influencers
Reach out to invite them to your social influencer program
Send them free products, in return for them posting meaningful content about it on their social channels
RECOMMENDED FOR YOU: Three Ingenious Ways to Use Influencer Marketing to Drive Sales
Ready To Learn How To Promote Your User Generated Content? Click Here