How to Creatively Grow Your Brand With Instagram Live (Even Though Your Videos Will Disappear Instantly & Forever)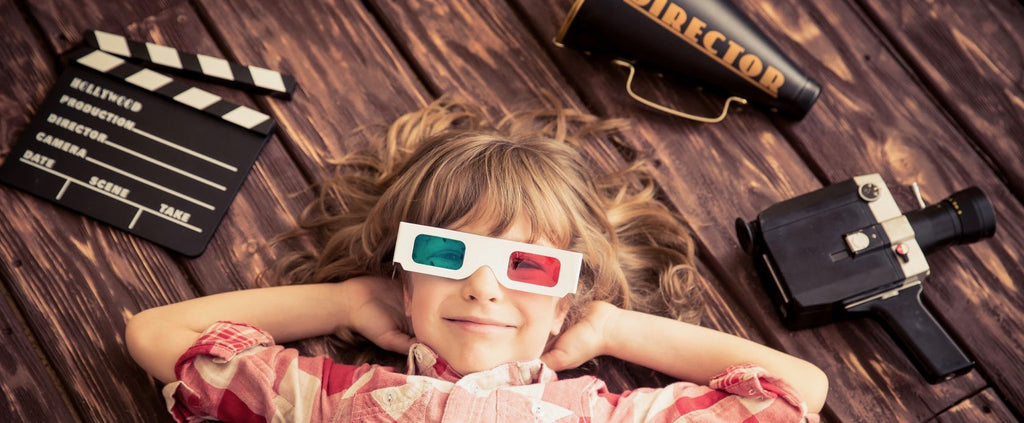 Poof...
That beautifully choreographed live video is gone forever.
It's instant, fleeting, and leaves no trace of itself when it's over.
Those are the big takeaways from Instagram Live, the social media platform's stab at increasing user engagement by allowing people to broadcast live video in real time to their followers.
What makes Live different?
Instagram Live videos are ephemeral, meaning as soon as the broadcast ends the video disappears and is not available for replay.
But is a tool designed to be short lived- to actually delete itself- something brands can use to make a long term impression?
Instagram Live is relatively new; it was released in November of 2016. Brands are just now experimenting to see whether there's any value in investing in something guaranteed to disappear immediately after it's created.
So before we spotlight 5 ways you can experiment with Instagram Live to grow your brand, here's the nuts and bolts you'll need to make your Live tests work:
What Is Instagram Live
Instagram Live is actually an update...
It extends the capabilities of a feature the platform released several months prior called Instagram Stories, which enables users to post photos, videos, and messages that disappear after 24-hours.
The posts created in Stories, which allows users to alter, add to, or subtract from their images can result in relatively quirky types of posts that no longer show up in a user's profile grid or Instagram's main feed after a day:

Image via: Around.io
The difference with Live is that it disappears immediately after the live stream ends.
While a user's followers may only watch a video stream while it's live, users will be able to browse a curated collection of Instagram Live videos streaming at the moment thanks to an algorithm designed to display streams it believes a user will enjoy:

Image via: Instagram
Similarly, the launch of Instagram Live coincides with the launch of Instagram Direct, a feature which allows users to send individuals and groups of close friends direct messages that may only be viewed twice before they disappear forever.
Here's a side-by-side look at the shelf life for the aforementioned features:
Instagram Stories- Disappears in 24-hours
Instagram Live- Disappears immediately
Instagram Direct- Disappears after two views
How & How Not to Use It
It's a heist, a rip off, a steal...
Okay, maybe those characterizations of Instagram Live are a bit harsh but tech journalists roundly seem to agree that Instagram has undoubtedly borrowed some of the elements that have made competing technologies so popular.
The general consensus in the tech world regarding Instagram Live is that it appears to be blending the ephemeral features of Snapchat with Periscope's ability to stream live.
With just a swipe of a button you can be streaming live on Instagram...
When live your friends may even be alerted that you are live so they can watch as it's the only opportunity they'll ever have to view that particular stream:

Image via: Instagram
At the same time, Instagram, which is owned by Facebook, also seems to be differentiating its offering so there's little or no overlap between Facebook Live and Facebook Messenger.
The obvious question is whether there's any value in Live in terms of brand building?
And if so, why would you choose Instagram Live over the aforementioned options?
It boils down to what the business objective is for your video stream.
Specifically, why are you creating it?
An Archive For The Ages?
If you're creating evergreen content and intend it to exist in perpetuity, Periscope or Facebook Live are better options as each not only allows you to broadcast live but also archives your video so people can view it later and multiple times.
Or, 'So Long It's Been Good to Know Ya?'
Conversely, if there's no business purpose in your video living conceivably forever or you actually see some benefit in having it immediately disappear upon the end of the live stream, Instagram Live was built for you.
But is there really any value in something so fleeting?
How Brands Are Initially Experimenting With Live
The fashion industry appears to be the first to dip its toes into the Instagram Live waters...
We'd love to show you but can't...
You had to be there live to see it!
However, Allure, a beauty products brand and magazine, recently held its first Instagram Live which featured an editor attending a class with a makeup artist. Besides sharing tips from the session, the editor and artist also answered questions from viewers watching live:
"Instagram Live is even more nimble than Facebook Live because, once the stream is done, it's gone forever. So there's a sense of urgency that encourages our audience to tune in now. It's even more on-the-fly than Facebook Live because it's a one-time shot. At the get-go, there's less pressure to have full production — and in return, the audience loves the raw feedback."

-Gerilyn Manago, Allure's Senior Social Media Editor, as featured in Glossy
According to reports, women's fashion brand Marie Claire, which says its followers access Instagram an average of eighteen times a day, sees Instagram Live as an opportunity to combat the fake news plaguing social media:
"Readers want candid, honest, authentic reporting now more than ever, and live video is one of the rawest ways to deliver that to them. It's exciting that Instagram Live disappears when it's over — it makes it feel urgent and fresh."

-Jessica Pels, Marie Claire's Digital Director, as featured in Glossy
Ultimately, Instagram Live will only likely become attractive to brand marketers if its ephemeral nature proves to be something so irresistible that it causes people to drop what they're doing and view live streams before they're gone forever.

Image via: Instagram
However, following Snapchat's revelation that messages don't actually disappear into thin air and discovering that nearly everyone has ability to secretly save messages and photos that are supposed to disappear without a sender's knowledge, Instagram likely has a long row to hoe when it comes to convincing the world its Live videos truly are ephemeral.
Care to wager whether a hacker one day retrieves these "gone forever" videos or someone uses a screen capture tool to record an ephemeral stream?
Risks aside, Instagram Live is unique and offers the potential for brands to connect with their audiences in new and different ways.
Need some creative inspiration?
Five Ways to Use Instagram Live to Grow Your Brand
Take me somewhere I haven't been or can't go...
That's what your Instagram followers are likely thinking when considering whether to engage with you via Instagram Live. If you give them more of the same; a regurgitation of content that lives in perpetuity and is readily available elsewhere, your Instagram Live streams are not likely to be well attended or effective.
However, if you take your audience somewhere it normally can't go on its own and won't be able to go once the livestream is over, you're positioning Instagram Live streams to be "can't miss" events your audience may crave and tell their friends about.
You're leveraging:
If it's easier, imagine Instagram Live as a tool you can use to become a "journalist" and report on your brand in ways traditional marketing cannot or often avoids:
Instagram Live Experiment #1: Peel Back the Curtain
Show your audience what's behind the curtain by offering them a glimpse of something they can't see on your website or YouTube channel. Fashion brand Refinery29 recently did exactly this when it offered a behind the scenes look at a photoshoot.
"Instagram Live brings an 'of-the-moment' quality to a generally curated, highly polished and produced environment. While it's tricky to predict its future in the first week, it effectively brings the platform's 600 million users a raw, authentic view that is neither filtered nor premeditated."

-Liat Kornowski, Refinery29's Director of Digital Innovation, as featured in Glossy
What type of hard work do your customers never get to see?
The meetings in which you sketch and debate future designs
The people who actually sweat and toil making your product
The preparation that goes into ensuring you're ready for a big sale
The commercial you're planning for the Super Bowl or otherwise
Or peel back the curtain to build suspense for an upcoming product release; spotlight the preparation, planning, and people making it happen- and how they can help.
Instagram Live Experiment #2: Exclusive Product Peeks
These "invitation only" exclusive product peeks might be aimed at Instagram followers who have purchased a particular item in the past. The exclusive peek might be a first look at a product or offering that complements one your audience has already purchased. You might even consider modeling the new items alongside the original purchase to connect the dots for viewers or as a subtle way to help viewers discover for themselves that the new items might go great with an item they already have.
It's a way to use Instagram Live to upsell and cross sell.
The "invitation" is in name only as you can't keep Instagram followers who have not purchased the original item from watching. However, "inviting" those who have purchased the original item gives the live stream a hint of exclusivity; as if you're streaming for just that segment and inviting them to join you live on Instagram at a predetermined time.
Only Growth Bonus: Consider using Instagram Live to offer viewers a secret URL where they are offered exclusive access to new product releases. It's similar to the way Pura Vida Bracelets uses exclusive Facebook Groups that helps them design products guaranteed to sell.
Instagram Live Experiment #3: Co-Create Products Guaranteed to Sell
Instagram Live is a tool that might be used to gather invaluable insight when beginning the design and development process. This technique likely lends itself best to those in the fashion and apparel industry as a way to better gauge taste and preference. In an Instagram Live stream, consider showing sketches, samples, and asking for feedback regarding the next line currently under development.
(Note: This can also work for home goods merchants who often struggle to offer merchandise that resonates with the changing tastes of consumers.)
In essence, you are co-creating product with customers who are showing purchase intent. It's similar to the way Pura Vida Bracelets uses gamified quizzes and exclusive Facebook groups to create products guaranteed to sell; customers are actually helping to create that which they wish to purchase.
With Instagram Live, the process is expedited as you have valuable (and free) research and development insight live and delivered personally from customers in an hour or less. Savvy Instagram Livers might even direct viewers to a landing page and opt-in where they can be segmented into a list of prospects likely to buy (or offered an exclusive opportunity to purchase before everyone else) and can be individually invited to a series of live stream updates to build anticipation for the launch.
Instagram Live Experiment #4: Organize Live Mini-Flash Sales
Mini-flash sales, especially when performance tested against ordinary sales, can help you determine whether you should have a flash sale, what to include in a flash sale, and how it may impact margins. Instagram Live offers creative marketers and opportunity to experiment with flash sales in new ways.
Shop with your customers live.
Besides the exclusivity offered only to those on Instagram, a live stream allows the face of a brand to add scarcity in ways that a countdown clock cannot. Talking live with customers as they shop your flash sale allows you to answer questions, thank customers for their purchase and for sharing it with their friends before the sale ends, and gently reminding those viewing the live feed that the sale will end shortly.
Only Growth Bonus: Consider using Instagram Live to offer viewers exclusive discount codes they can't get anywhere else and possibly making the codes good for a limited time only.
Instagram Live Experiment #5: Live Customer Service & Segment Intelligence Gathering Tool
Instagram Live allows brands to control the medium, the message, and how long that message lives digitally. For example, let's say you shipped a batch of bad product. You might email each of the victims to follow you and "invite" them to a special live event in which you can apologize, explain what happened, and how you intend to make it right. Not only might this significantly reduce customer service inquiries and save you time being able to address victims live and all at once, but it also humanizes the company.
Separately, you might also take a similar approach to gather intelligence about specific segments of your customer base. For example, let's say you have a segment of customers who serially return products and crimp margins.
REMINDER: Be sure to check out this post to discover why it's crucial that you identify your serial returners and why you must dramatically change your marketing approach with them to protect your margins.
You might invite this segment to a special live stream to gently discuss the issue so you can identify exactly why these customers return so much merchandise and how you might reduce costly and burdensome returns.
You're Live
If Instagram Live proves itself to be truly ephemeral and actually boosts engagement due to the inherent scarcity of videos that disappear immediately, it's likely to become a channel that, at the very least, you may use to humanize your brand.
Be sure to measure your Instagram Live experiments against benchmark KPIs so you know you're making data-informed decisions regarding any potential marketing spend, namely combining Instagram Live with influencer marketing.
Don't forget to leverage the medium's built-in strengths.
In a world of plenty...
Scarcity in the form of disappearing live video just might help differentiate and grow your brand.